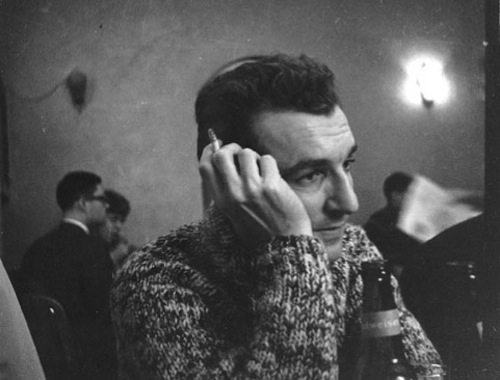 Jacket2 sent up this little holiday treat, "Mass: raw poetry from the commonwealth of Massachusetts," and we'd be remiss not to point to it here. Edited by Jim Dunn and Kevin Gallagher, this portfolio showcases five poets whose work has been firmly embedded in the poetic history of the state: Charels Olson, John Wieners, Gerrit Lansing, Larry Eigner, and Cid Corman. Here's a taste from the introduction:
Massachusetts as a state and as a state of mind plays a prominent role in the works of its poets and writers. This special feature focuses on five poets who have helped shape the literary imagination of Massachusetts and who have been shaped artistically by living there. Not coincidentally, three of the poets featured here appeared in John Wieners's Measure Number Three — Boston the City and in Donald Allen's New American Poetry 1945–1960 anthology. The connection of these poets' work transcends physical place but also is indebted to it. There are many other poets who could have and should have been included in this issue. But for time and focus reasons, we've considered these five poets: Olson, Wieners, Lansing, Eigner, and Corman. Coming off the heels of the great Olson 100 festival in Gloucester and a growing interest in Wieners and Lansing, now is an appropriate time to consider these poets in the context of their proper time and place.
Surf over and check it out. Once you get into the five links on the face of it, so much great writing unfolds. We'll leave you with this little ditty from John Wieners, a poem to Gerrit Lansing:
There is a fire that burns in us
                          consumes us in equal flame.
To renew the flame, to cause each day
                          To burn with equal ambition.

That is our goal, that is our aim.

              To renew, to please, to stay

              These begot today.