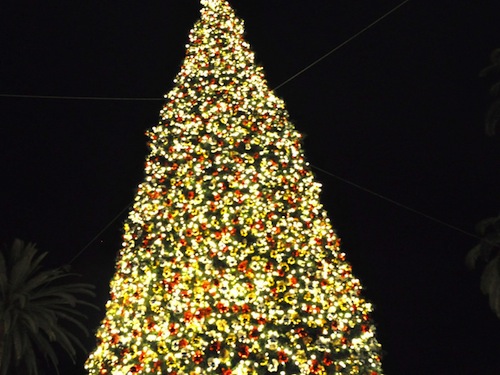 Oh those crazy poets. From The Telegraph:
A woman has been charged by police after allegedly trying to climb over barriers as David Cameron, the Prime Minister, switched on a town's Christmas lights.

Bethan Tichborne, 28, an Oxford University graduate, poet and anti-sweatshop campaigner, has been charged over the incident, which occured in Witney, in Mr Cameron's Oxfordshire constituency, on Friday night.

The Prime Minister was on stage with Father Christmas at the time.

It is understood that Miss Tichborne graduated in 2008 from Oxford University, where she read philosophy and Italian.

She was shortlisted for a literay award in June. According to the Melita Hume Poetry Prize website, Miss Tichborne lives in a co-op in Oxford and has previously worked as a care assistant.

Miss Tichborne was charged with obstructing or resisting a constable in the execution of their duty and of using threatening words or behaviour to cause harassment, alarm or distress. She has been released on bail to appear at Oxford Magistrates' Court on December 19.