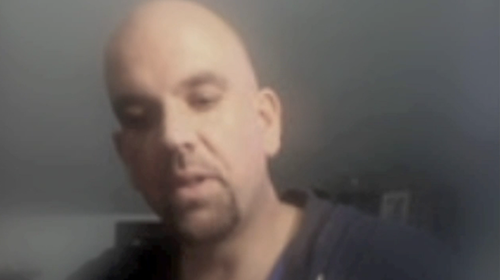 Head over to The Rumpus for Andrew McFadyen-Ketchum's review of Daniel Nathan Terry's second collection, Waxwings.
A sample:
Laced with imaginative diction, acrobatic-yet-precise internal music, and figurative language, "Scarecrow" forecasts what is to come: a collection of musical, symbolic, and highly-structured narratives that tell Terry's story in three, chronological sections: the first of his experiences with rejection as a homosexual boy in the South, the second of his tumultuous and often terrifying adolescence, and the third of the oddly-discomfiting peace he finds as an adult.

The first section's primary tool is symbolism. In the title poem, for example, Terry observes a waxwing gathering berries from a holly only to pass "it to its neighbor, // who passes it in turn, and so on down the [telephone] wire" until each bird is fed. The boy internalizes such a notion of community when, at the poem's center, he "fantasizes / that kids in his class break into song // and dance like fools in an old musical." Two poems later in "They were Call Colored," Terry's first gay lover (one of the blacks who works the farm next door to his home) slays a copperhead. When Terry inspects its body a few days later, he finds it writhing with maggots: "The snake was dead, but thousand of little white lives // wouldn't let it rest." Similarly, in "Flattened Penny," "Lincoln's face [is] erased" by a train, the penny "thin as a holy wafer, transformed by the weight // and might of the Southern Rail." In "Photograph, 1984" Terry imagines a snake he's watched eat a blackbird become the blackbird itself. And, finally, in "Since they put you out," even inanimate objects reject Terry whose family has just rejected him: "no chair receives you, / no bath invites you, / no stove pot simmers / you to supper…" The primary message carried by these symbols are of rejection and for a desire to invert one's sexual orientation, not to reject the self but to undo (much like the blackbird and snake) whatever action has made Terry who he is.
Make the jump to read the rest.