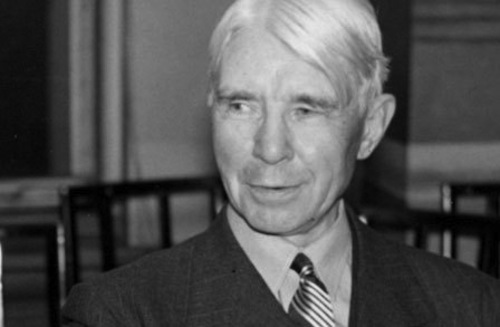 In other lost-and-found-literary-treasures-news, a previously unknown poem by Carl Sandburg has been uncovered in the archives of the University of Illinois. From the HuffPo:
The university says the poem, entitled "A Revolver," was found last week by retired professor Ernie Gullerud as he helped index in Sandburg's archives in the Rare Book and Manuscript Library.

The poem was typed on a manual typewriter. It begins with four lines on the revolver in question. The last two are: "It delivers unmistakable ultimatums. It is the last word."

George Hendrick is an English professor emeritus at Illinois who edited several volumes of Sandburg's poems. He said the poem is authentic and might have been inspired by President Lincoln's assassination.