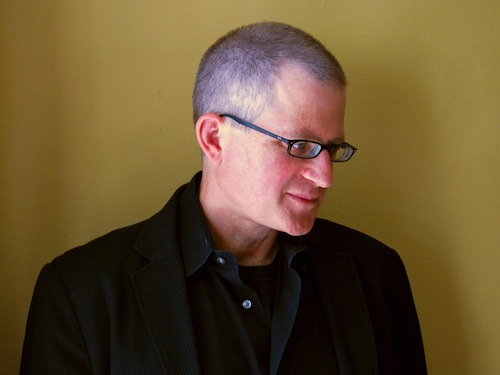 Here's some big news coming out of our own Poetry magazine: today, Editor Christian Wiman announced he will leave Poetry on June 30, 2013, after a decade as the editor of the magazine, to join the faculty of the Yale Institute of Sacred Music and Yale Divinity School.
Under Wiman's leadership, the magazine has experienced significant growth in both readership and content. After being named editor in 2003, shortly after the magazine received a gift of nearly $200 million from philanthropist Ruth Lilly, he increased circulation threefold; oversaw a complete redesign of the magazine; began publishing essays from well-known writers, musicians, and other non-poets about their relationship to poetry in "The View from Here" section; and commissioned long-form journalism from respected poets, among other accomplishments. In 2007, the New York Times described his editorship as one of "enthusiastic adventurousness, publishing a wide range of poetic styles, turbo-charging the back of the book with essays … and reviews engaged in debate both lively and dead serious."
In 2011 the magazine was honored with two National Magazine Awards, the first such prizes in its history. The magazine celebrated its centennial in 2012; to mark the occasion, Wiman co-edited with senior magazine editor Don Share The Open Door: One Hundred Poems, One Hundred Years of Poetry Magazine, for which they read every poem ever published in the magazine, more than 40,000 in all, to make their selections. The book is already in its fourth printing.
"My years at Poetry have been the most exciting and rewarding of my life," Wiman said. "As thrilled as I am to be joining the faculty of the ISM and Yale Divinity School, I will certainly miss this magazine, and the people that work so hard on it, and the sense of mission that we have all shared. I will take with me many friends, fond memories, and of course a subscription to Poetry—which I'm very much looking forward to reading simply as a reader."
Born and raised in West Texas, Wiman attended Washington and Lee University. He has taught at Stanford University, Northwestern University, and the Prague School of Economics. He is the author of three books of poetry, most recently Every Riven Thing, and a book of personal and critical essays titled Ambition and Survival: Becoming a Poet. In 2012, in addition to The Open Door, he published Stolen Air: Selected Poems of Osip Mandelstam. His work has appeared in the New Yorker, the Atlantic, the New York Times Book Review, and many other venues. His new book of nonfiction, My Bright Abyss: Meditation of a Modern Believer, will be released in April by Farrar, Straus and Giroux.
"Chris has led Poetry with integrity, boldness, and grace through a decade of greatness," said Poetry Foundation president John Barr. "Those same qualities make him a colleague we will miss greatly."
A national search for Wiman's successor will begin this spring.