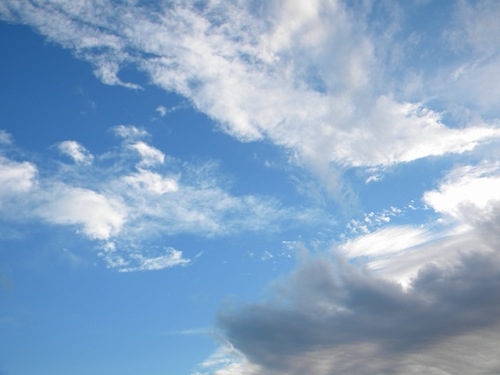 Mid-January is the time of travel in our household. We're packed up for our annual trip across the Atlantic to visit family, friends, and poets in London. The transition from here to there—that tiny chunk of time when we become guests of space—inevitably churns up wild and wooly emotions. In addition to taking a Valium, I have the habit of conjuring a curious anecdote recorded in Humphrey Carpenter's A Serious Character: The Life of Ezra Pound. It's a minor note in a large book about a major poet: that Pound in returning from Italy to the United States in 1945 weathered the bumpiness of his military escort flight cowering like a frightened animal. Surely Pound had greater things on his mind than the turbulence, but the simple humanness of that distress is perhaps all that I remember of a fine biography.
This year my anxiety about air travel is doubled with concerns for friends stateside, and I burrow into poetry (and tales of the lives of poets) to find some ground to stand on. Anselm Hollo's Guests of Space is a book I've been carrying with me. The title is explained in a poem for his son Hannes who died unexpectedly in 1999: "'What is man?' asked the King / Alcuin's reply: 'A guest of space.'" (The King is Pippin, Charlemagne's son. And that's Alcuin of York, the poet.) In the midst of those old tropes of the wisdom of poets and the madness of kings, I find a little light. It doesn't feel like the mind-numbing reprieve of a Valium, but more like an honest illumination of the messy parameters of the human condition.
Last week at the Poetry Project in New York City during a celebration of Robert Duncan's writings, Pierre Joris gave a stunning reading of Duncan's Ground Work II poem "In Blood's Domaine" (from the longer Set of Passages called "The Regulators"). There I remembered (was dumbstruck by?) Duncan's skills both as a poet and as a rough and tumble witness to our organic reality. He transfers his sympathies to the basic elements: the cells, the bacteria, and the viruses that form the groundwork of our stories: "And, as above, so below / spirochete invasions that eat at the sublime envelope, not alien, but familiars / Life in the dis-ease radiates/invisibilities devour my star."
Here on earth, one friend in Boulder is rallying out of ICU, another friend in Queens is on the mend after a pneumonia scare, and a great companion in Buffalo is entering hospice. It's the poets who ask me to participate in these dramas, to play out my role as a guest of space.
Lisa Jarnot was born in Buffalo, New York, in 1967. After studying with the poet Robert Creeley at the University of Buffalo, she earned her MFA from Brown University. Her poetry is known for its startling yet inviting aesthetic. Jarnot has commented, "I think poems are always collage on some...