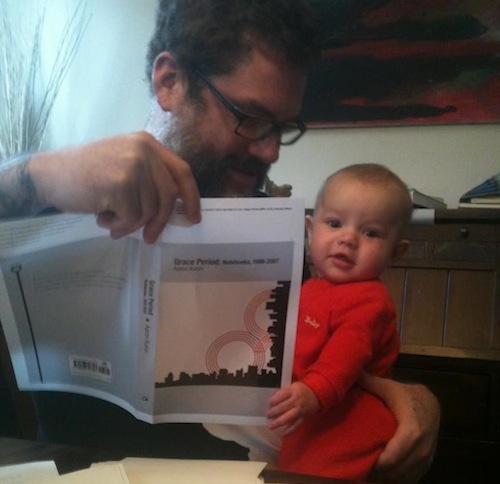 Help Letter Machine Editions bring beautiful objects into the world! Essentially, this is a deep subscription to the next two books (Aaron Kunin's Grace Period: Notebooks 1998-2007 and Edmund Berrigan's Can It!) (the designs are swoonworthy, as bloggers like to say) with a discounted discount (Kunin's book alone will retail for $25, so this is a nice savings). Go-go to Indiegogo to put your change in the hat. And more info:
Letter Machine Editions

LME publishes work by emerging and established writers. Our press currently receives no institutional support and is funded primarily through the sales of our titles and, well, some accumulating debt.

Including design fees, shipping, and printing, it will cost just over $10,000 to bring these books into the world.

They're both big books. Kunin's is over 300 pages; Berrigan's is just under 200.

Yes, we could do it for less money were we to employ digital technologies and publish the works in short runs; however, we're dedicated to making beautiful objects, and to time-tested offset technologies.

We're not just here asking for your money; we're offering a chance to subscribe to these upcoming titles at a deep discount. See the perks section! $35 get you both books--a big savings! Remember, we're talking over 500 pages of material here folks!
But y'know, they had us at Noah and baby Georgia proofreading. Watch the fundraising video below and throw the bucks here.
http://www.youtube.com/watch?v=KZ4mb7-LlrI&feature=player_embedded