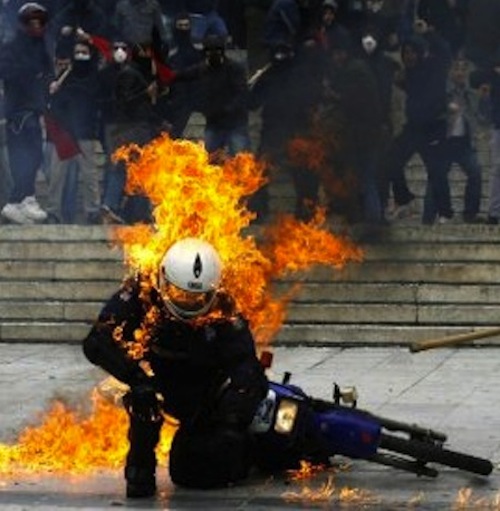 We are heartened: Diana Hamilton has reviewed Josef Kaplan's Democracy Is Not for the People (back in stock!) for The Believer! Will wonders never. You'll have to purchase the print issue go here to read the full text, but for now, enjoy the smartness of the excerpt:
Most readers know that poetry does not function the same way essays do, but political content often makes the difference harder to see. So when a poem suggests that artists "corner, beat and mug rich people" in order to halt the process of gentrification, we are tempted to argue about the political efficacy of violence, even if we do not treat most poems as testable maxims. It is not that the poem refutes its own call to violence, or claims it ironically, or rejects politics from the privilege of its safe remove. It's that it does more than one thing at a time, at once stating a claim and stating that the claim is poetic—that is, not all it appears to be.

This misreading is partly the poem's fault, of course. "Poem that is Pro-Violence" appears in Democracy Is Not for the People, a book of poetry entirely "in prose" (though not exactly of prose poems) that is full of similarly explicit, counterintuitive calls for violence, sacrifice, and poetic and political excess. (The cover features a full-color photo of a policeman in flames at a riot.) It is tempting to read this poem—in which "poets and artists appear to the wealthy as the fantasy that exploited classes accept, and even value, their exploitation"—as a useful guide to the book's politics, if only because those politics are so aggressively inscrutable.