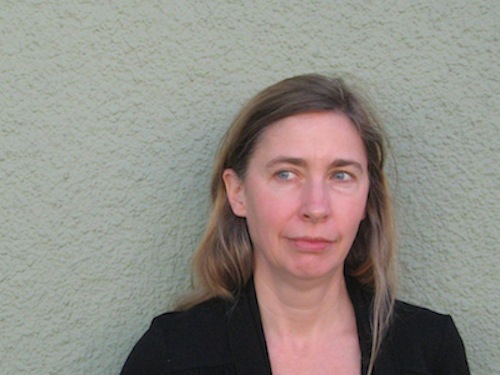 We're sorry to have missed the panel on "The Poet Scholar" at the annual Modern Language Association conference in Boston this year. We did attempt to follow the conversation on Twitter, but even Natalia Cecire's Storified version isn't the same as actually being there, of course. Happily, Juliana Spahr has shared her talk on the Swoonrocket blog.
Convened by Hillary Gravendyk, the panel featured Julie Carr, Heather Dubrow, Rachel Hadas, Margaret Ronda, Jennifer Scappettone, and Barrett Watten in addition to Spahr. Participants discussed the relationship between poetry and scholarship and how creative practice might inform approaches to literary and cultural studies.
In her talk, Juliana Spahr discusses what she calls "the 'possible creative writing-ization' of the English major," a current trend in English departments towards offering more creative writing classes. But she refrains from drawing any simple conclusion about what this might mean for poet-scholars:
I don't really have a profound conclusion here. Except, as much as it might be the time of the "possible creative writing-ization" of English departments, it might also be the time of the poet-scholar. And what it means to be a poet scholar feels one that is full of these issues. I've been a bit grumpy about it all. But one of the potentially productive things that could happen out of this "possible creative-writing-ization" of English departments is that this old standoff between creative writing and scholarship might dissolve. One thing that I've noticed where I now teach is that as the number of creative writing majors have grown, more and more students are writing a creative thesis that is basically a form of scholarship. In recent years, in addition to the usual retellings of Jane Austen novels, I've read an novelization of a queer subtext of Shakespeare's Henry the 8th, a feminist reworking of a series of classic male performance art pieces, a detournment of a Hemingway short story with the genders reversed, etc. I am, in short, watching undergraduate students attempt to write what I might call "more interesting to me literary scholarship" and they are reading and thinking and arguing with the informed critiques and discussions of the field. Although I should admit that graduate students are still doing what they tend to do. They are still writing, with a few lovely and notable exceptions and god bless these, the mainly confessional, even when experimental, observations about their lives and their loves and sometimes the weather and the land and the suburban animals.
We're hoping that more reports on the panel will surface. Until then, you can read the rest of Juliana Spahr's talk at Swoonrocket.