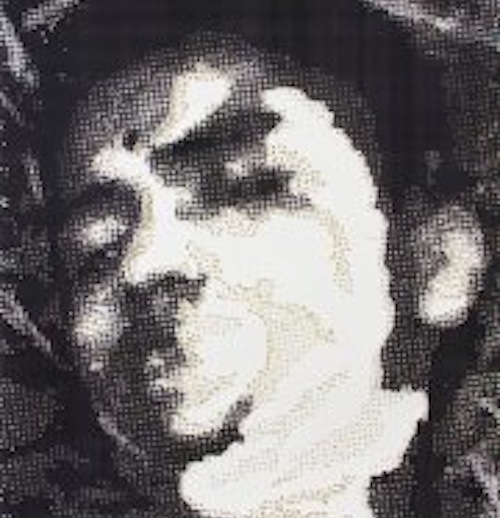 We're thrilled to see more and more multi and bilingual poetry events supporting diverse, innovative writing in the United States. FotoFest, an international non-profit photographic arts and education organization based in Houston, Texas, is hosting a bilingual poetry event on January 31st called Magnitud/e. The event is occurring in conjunction with a multi-media exhibition Crónicas, showcasing seven contemporary Mexican visual artists who are interpreting, rather than documenting, the violence of the Mexican drug war.
Magnitud/e features three poets from Northern Mexico and two from the Houston area.  According to the event announcement, "the work of each of these poets creates a dialogue around the on-going violence in Mexico using a variety of techniques from appropriation to translation, from slam poetry to post-conceptual writing."
We've written recently written about John Pluecker's collaborative bilingual Antena Project with Jen Hofer, but many of the other poets featured in the program are new to us. In addition to Pluecker, the lineup includes Marco Antonio Huerta (Cd. Victoria, Mexico), Lupe Méndez (Houston), Minerva Reynosa (Monterrey, Mexico), and Sara Uribe (Cd. Victoria, Mexico). We're especially intrigued by Marco Antonio Huerta, whose bio describes him as a "post-conceptual poet":
Marco Antonio Huerta is a Mexican translator and post-conceptual poet, currently living in Ciudad Victoria, Tamaulipas. During the summer of 2009 he decided to kill his own lyrical self. Part of his work has been published in the first international Conceptual Writing Journal Crux Desperationis 1, Luvina, and in Public Interest (LACE) in the Not Content section. His book Magnitud/e (2012), in coauthorship with Sara Uribe, was recently translated to English by John Pluecker. His tweets can be read at @moteltampico.
We've read some of Sara Uribe's work in translation--the Summer 2007 double issue of Shearsman, for example, and more recently in Filling Station--and we're pleased that even more of her work is being translated into English. Her hybrid book Antígona González, just out from Editorial Sur in Mexico City, is a conceptual reinterpretation of Sophocles's Antigone which examines the violence of the Mexican drug war.
Minerva Reynosa is entirely new to us, but we like her collaborative blog, Benerva, with Benjamín Moreno, which contains visual, technological, and textual experiments.
If you're in the area please try to make it to the event, and we look forward to seeing more new work in translation.