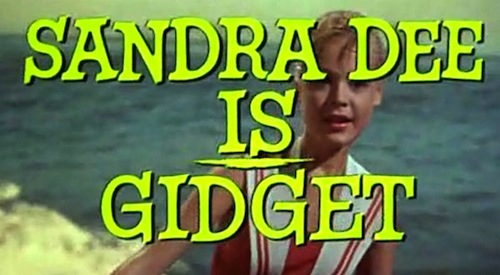 Poet Jennifer L. Knox is curating "The Chick Flix Series," a group of essays on women in film, at Delirious Hem. Of course, we love it when poets tell us about the poems that inspire them, but we want to hear about other obsessions and inspirations, too. In the introduction, Knox talks about how "The Chick Flix Series" came to be:
Say what you will about Facebook (narcissistic time-suck swamp of baby/cat pics), but without it, this little series would have never come into existence. I woke up one morning in October, thinking about the movie Gidget, which I do frequently. For years, I'd been waiting for a young hot-shot poet chick (the ones whose photos I see on Facebook at zillions of readings, announcing their poems' publications in über-hip magazines I've never heard of) to put out a call for an essay series on women in film. I had Gidget on lock, and was raring to go.

So I asked Facebook, "Who's gonna do this thing?" and Delirious Hem editor Shanna Compton said, "You are." Never having curated an essay series before, I had no idea what I was getting into, which is why most people are stupid enough to try new things. We posted the call for essays, and immediately the requests for movies flooded in. Turns out we all have our own Gidget.
The series has about fifty contributions and will put up new work daily during the month of January. We loved J. Hope Stein's piece on Picnic at Hanging Rock, and we're especially looking forward to Sharon Mesmer's essay about Faster, Pussycat! Kill! Kill!, Maureen Thorson writing about Labyrinth, and Jess Rowan discussing Volver.
You can read the contributions thus far and peruse the future contributions to see if your Gidget is among them.