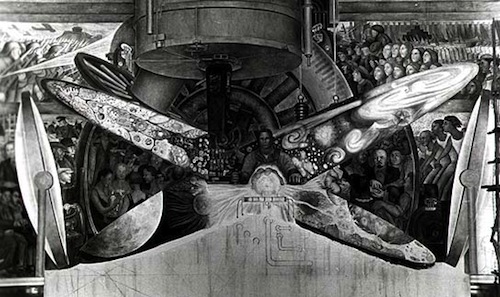 Remember the WPA? Well the time is nigh for a public works comeback! Poet and activist Cara Benson has brilliantly put her mind to metal with a Works Projects Administration campaign for the twenty-first century. Here's the petition to hire artists for large-scale federal arts projects (oh this is so exciting). And the appeal:
Please fund the arts in this country by putting musicians, artists, writers, actors, and directors to work on large large arts, drama, media, and literacy projects. No society has ever flourished that did not value its artists. The federal funding available for art-making is scant and available only every other year to a small amount of artists. Institute a significant amount of arts projects immediately. Create a 21st Century Works Projects Administration and put artists to work!
The goal is to reach 100,000 signatures by Feb. 21, so let's get cracking. Create a whitehouse.gov account if you have not one already, and invest your signature in the arts.
And for more on the image above--Diego Rivera's "Man at the Crossroads" (in progress), 1932-34, mural, Rockefeller Center, New York, destroyed before completed--visit PBS.org.