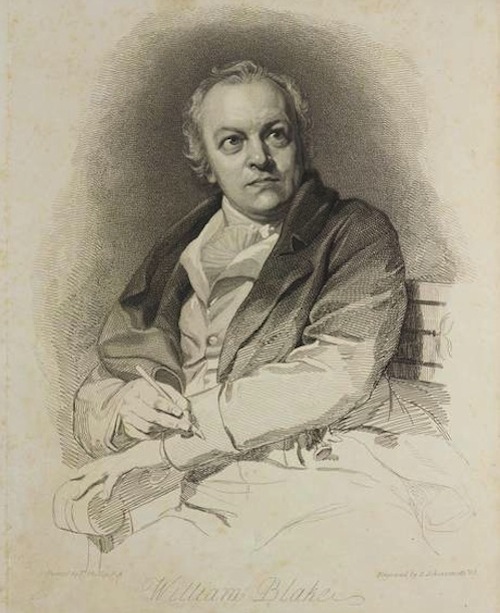 This is great news for all the William Blake fans out there, all the millions of you!
Researchers at the University of Manchester's John Rylands Library have stumbled upon a treasure trove of works by poet and artist William Blake.

After two years work the students, overseen by Blake expert and Manchester university art historian Colin Trodd, found about 350 engraved plates designed by Blake in the collection.

The library has held works by Blake including hand-coloured illustrations of Young's Nights Thoughts, but the team suspected more were hidden in the collection of a million books and records.

John Rylands library archivist Stella Halkyard said: "The students had some specialist training in identifying prints from David Morris at the Whitworth Art Gallery before hunting through the collection. They found out we actually had a huge number of commercial engravings by Blake.

Head over to look at a short slideshow of the etchings.