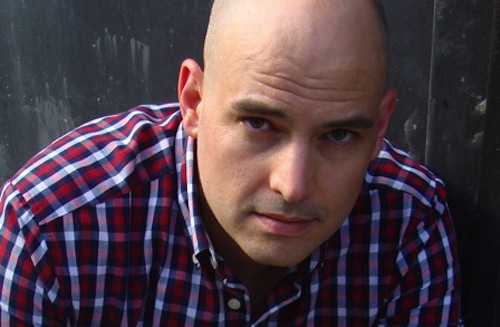 Timothy Donnelly is interviewed at Harper's, hurrah. After oddly prefacing the Q&A with the statement, "Truth is, though, there might be a lot of poetry written today that doesn't present you with an experience distinct or rich or exciting enough to make you want to relive it. It starts to fade into vagueness the minute you finish reading it," Jess Cotton gets to the good part:
2. Do you see your writing as appealing to the establishment or as more experimental?

I'm disinclined to let myself think that my poems might appeal to an "establishment," because that word suggests to me a league of misguided writers struggling to maintain the status quo. Deep down they're anxious about how boring their work is, or if they're plainspoken confessional poets, they probably aren't really poets at all, but just heartfelt expressers in verse, and they will insist that that's what poetry is, goddammit — and trying to loosen them up and get them to think otherwise can be about as useless as encouraging a bullfrog to fly. You might get them to leap a little, but that's about it.

You might then expect the "experimental" team to be a breath of fresh air or a band of emancipatory rebels, like one bright bold Prometheus after another, but in fact they can be just as tediously narrow-minded and border-patrolling as the "establishment." They can dismiss all conventionally expressive work as passé or else deride it for one cooked-up reason or another, up to and including convoluted ethical imperatives. At some point you grow immune to all the factionalism, or maybe just numb to it. Happily, a lot of the poets who went to college in the late Eighties and Nineties, which is to say my generation, seem to be more able to appreciate work from either side of the divide, and many have been influenced by both, and wouldn't feel comfortable identifying with either one or the other exclusively.

I'm one of these poets, the synthesizers, although I think my work probably tends to be more traditional in its forms and in the pitch of its rhetoric than most of my immediate peers. Because of this, at least in part, there have been some "establishment" — or let's just say mainstream — poets who have responded kindly to it. At the same time, my poems tend to draw attention to their constructedness, to make use of citation and collage, to include discursive or overtly philosophical language, and to do their best never to devolve into reportage, or worse, into the glimmery complacent idiom used for poignant reminiscences one might associate with much mainstream poetry. For these reasons, some critics and poets associated with the avant garde have been receptive to my work. I've been lucky. In the end I think most of my readers have been synthesizers like myself, whether they come from my generation or from the generation before or after mine.

3. How do you write your poems?

When I started writing I was really interested in going at it with a tweezer, plotting everything, until I realized that it would make for a mechanical and lifeless kind of writer. I wanted to get a sense of the materiality of language and how I could shape it and what I could really do with it technically. I think the reason I like a certain kind of formal contract in the writing is that I like seeing the way the architectural plans are realized. If the poem is going to be written in tercets, I like seeing how that next long sentence drapes itself down through the tercets — I love that feeling of mental architecture.
We, "for one," just used the word "tercet" in Words With Friends, so we totally get that. Read the full interview here.