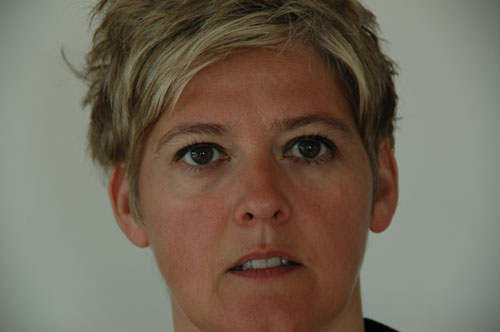 Just posted at MAKE Mag (don't forget their event with The Baffler if you'll be in Boston this week!): a review of Caroline Bergvall's Meddle English (Nightboat 2011), penned by Mary Wilson. It might be interesting to look at this book next to Cecilia Vicuña's Spit Temple--Wilson notes that Bergvall's book "combines both published and unpublished texts from the past decade, including works that originated in some of Bergvall's many text-based multimedia installations...exhibited internationally at the Hammer Museum in Los Angeles, The Museum of Modern Art and Dia Art Foundation in New York, London's Tate Modern, and the Museum of Contemporary Art in Antwerp....Yet while the context of these exhibitions may be lost, Meddle English makes it possible to encounter Bergvall's writing for its textual qualities alone. The encounter does not disappoint." More:
...Her close ties to performance art and the sonic aspects of her writing allow her to think of language as something embodied, to think, in her words, "of the body as always having an accent." This concern could easily be traced back to her own biography. Bergvall was born in Germany in 1962 to a French mother and a Norwegian father, and so from the beginning she was no stranger to linguistic and national complexities. She spent parts of her childhood in Geneva, Paris, New York, and Oslo, and currently works in England and the United States. Although she can (and does) write in several languages, her work is aimed primarily at an English-speaking readership.

Bergvall is very familiar with the linguistic middle ground. Accents, slang, verbal and grammatical slips, idiomatic expressions, and nonsense words become for her a point of entry, a site of meaning that writing is particularly well suited to explore. For this reason, Bergvall's writing may seem forbidding to readers who are unfamiliar with "experimental" contemporary poetry. She shifts frequently between English, French, and Middle English, or blends languages together in a seamless string of sonic or typological associations. In "Middling English," the essay that opens and conceptually unites the book, Bergvall lays out the terms of this unique, polylingual poetics, offering as an example the work of artist Gordon Matta-Clark, who was famous for literally cutting a condemned Paris apartment in half, exposing its insides to passersby. In this case, writes Bergvall, "what gets revealed is history and ground. Or rather, ground history, compost, history as compost."

What is also revealed, if we take Bergvall's statement at face value, is her conception of language as a ground, as something that might be moved through, built on, or cut to reveal its hidden meanings. Perhaps it is this understanding of language that fuels her restless search for collaborators. For, despite the uniqueness of her own polylingual voice, Bergvall is often inclined to seek others. She seems to prefer collaborating, whether through actual exchanges with other living artists or through a process of collage, quotation, or conversation with another artist's work. One such collaboration occurs in Goan Atom (1. Doll). Here, Bergvall conjures up the highly sexualized and objectified creations of Hans Bellmer, a German artist who was loosely associated with the Surrealist movement in 1930s Paris. In Bergvall's treatment, this process of objectification is enacted in the text itself. The resulting effect, however, is quite different than that of Bellmer's original. Bergvall allows language to be the driving force behind this objectification, revealing the violence inherent in words themselves. As Bergvall's text demonstrates, this violence is deeply embedded and deeply gendered. Language alone can objectify and implicate all genders, readers, and speakers. As she writes in the poem's epigraph, "Anybod's body's a dollmine."
Yes. Read it all here.