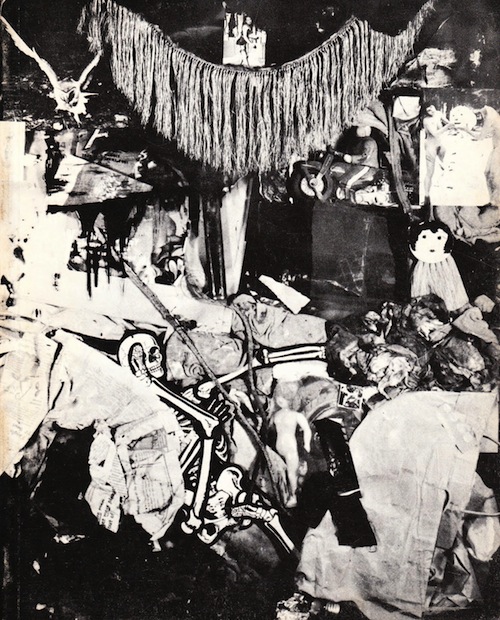 Last week we posted our enthusiasms for the forthcoming Collected Poems by Philip Lamantia, in which we did some digital digging into the archives of Poetry and assembled a list of reviews of Lamantia's poetry from the 1940s through the 1970s. Our searching failed to located one review, one very important review, and one very important rebuttal, that Steven Fama very kindly pointed us to. Richard Howard writes a take-down of Lamantia's Destroyed Works in the June 1963 issue as part of the magazine's "Poetry Chronicle." Howard begins by writing:
Puzzling over Philip Lamantia's Destroyed Works, I cannot determine whether these lines were produced by a program of conscious cruelty or in the boundless jazz of a drug fantasy, nor can I see that it matters: their effect is that of The Throes—straining for, in, and from ecstasy.
Howard goes on to fire the following salvo that becomes the crux of the matter:
When such utterances (thirty-two pages) are "destroyed works"—destroyed perhaps because Breton and Ginsberg have written already the poems these spasms so relentlessly parrot—I wonder what works will be permitted to survive.
Ouch. And, not true! As Fama points out, Howard's review prompted Ginsberg to write a letter to the editors which was published in the January 1963 issue under the header: Lamantia as Forerunner. Ginsberg sets the record straight, writing that Lamantia's "interest in techniques of surreal composition notoriously antedates mine and surpasses my practice in a quality of untouched-ness, nervous scattering, street moment purity..." Ginsberg goes on to declare:
Since I'm cited as a stylistic authority I authoritatively declare Lamantia an American original, sooth-sayer even as Poe, genius in the language of Whitman, native companion and teacher to myself.
Quite an endorsement, and one that's quite true. Read both review and rebuttal in their entirety. And thanks, Steven, for pointing us there.