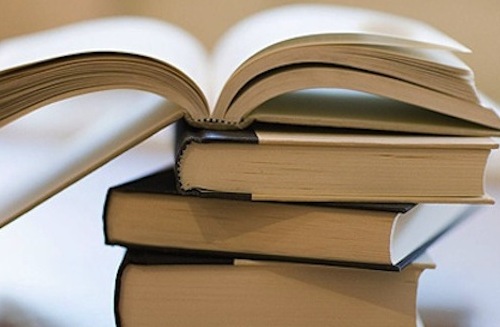 Rae Armantrout
I've just received a copy of the new Postmodern American Poetry: a Norton Anthology, edited by Paul Hoover. I've been enjoying the good selections of some of my favorite younger poets like Catherine Wagner, Katie Degetesh, Graham Foust, and Ben Lerner. I'm also reading Cathy Wagner's Nervous Device from City Lights. And I literally just received Mary Jo Bang's translation of The Inferno, which I'm looking forward to - I almost said "dipping into." Can one dip into an inferno?
Jill Alexander Essbaum
1. Perfect Hell. H.L. Hix. My favorite book of poems.
2. The Last 4 Things. Kate Greenstreet. You haven't read it? Don't speak to me again until you do.
3. The New Black. Evie Shockley. Damn, girl.
4. Heterotopia. Lesley Wheeler. Damn, girl.
5. Interrobang. Jessica Piazza. Coming soon to a bookstore near you (August 1, Red Hen Press). You'll thank me.
6. The Casual Perfect. Lavinia Greenlaw. Astounding.
7. Marie Ponsot. All the poems.
James Lasdun
I'm becoming a serious fan of the naturalist Bernd Heinrich. He writes out of deep knowledge and a huge range of patiently acquired personal experience. Without ever waxing poetic (a common failing among contemporary nature writers), he uses his keen powers of observation to enlarge one's own appreciation for the poetry of the natural world. His Mind of the Raven is a riveting investigation into corvid intelligence. The Trees in my Forest, which I've just finished, takes you into the lives of trees with a detail that makes them every bit as interesting as those of humans. I'm about to embark on Life Everlasting, his study of the processes of decay and death in the natural world. The first section is entitled "Beetles that Bury Mice." I can't wait.
Amit Majmudar
Nine Lives: In search of the Sacred in Modern India, by William Dalrymple.
Dalymple comes from a great tradition of British writers for whom India holds a mad fascination. He is highly readable and writes history as the old British historians used to write it, with a storyteller's approach. His books of history largely concern the ruling classes (Mughals, Britishers), so this is a welcome transition from palace intrigues to the (dying/changing/unchanging) Hindu background-world.
The Birth of Tragedy, by Nietzsche and The Death of Tragedy, by George Steiner.
Currently contemplating an essay on capital-T Tragedy. What was it, really? Why were major writers so obsessed with it for centuries, with major poets (Keats, Tennyson, Byron, etc.) all writing unperformably bad pseudo-Shakespearean plays? Why, conversely, do we not give a bare bodkin about it anymore? Thought I would re-read these two books to get some grasp of the Beast's propitious origin and long, grisly death.
Parzival, by Wolfram von Eschenbach.
Got this book just to see what Cyril Edwards did with his translation. It's translated literally, with no concessions to modern usage or readability, which makes it tougher going than the Passage-Mustard translation, which reads like a novel. I recommend the latter translation to all those interested in this epic poem, which is, to my mind, second only to Dante's among medieval literary works.
From Russia with Love by Ian Fleming.
Just finished re-reading this on a plane. This is often called the best of Fleming's Bond novels, but I have a soft spot for Goldfinger, both the book and the movie. FRWL's a little anomalous in form, with a long first part that takes place entirely in Russia, without Bond. I used to be swept away by this. Now I find myself looking for knotty espionage problems that a cellphone would have solved.
Anthony Opal
Allan Peterson's Fragile Acts is addictive to me. There's something about the lines—a visual quality, a balance—that I find inexplicably satisfying. This book is full of lines like: "Blue jays scream rat snake for everyone / because tree bark moved" and "A pure Indonesia under my pillow opens its markets / every night to music…"
I've also been reading, and re-reading, Michael Robbins's Alien vs. Predator. I don't know if I can add much to what's already been said about this book, but it hasn't left my desk in months. And although it's not quite a devotional text, I try to read at least one poem a day.
Also on my desk right now is Dean Young's Bender, Gregory of Nyssa's The Life of Moses, a book of photos by Irina Rozovsky called One to Nothing, and Real Presences—an extended essay by George Steiner about language, theology, academia, and the difference between making art and talking about art. This might be the book that I give to all my friends for Christmas.
Vanessa Place
There is work you read and work you encounter. The former provides mind-pleasure, the latter, a whack on the back of the head. Joey Yearous-Algozin's The Lazarus Project (Troll Thread Collective) is the latter—a series of quasi-appropriated narratives from a series of films (Night and Fog, Alien v. Predator) in which the dead are routinely resurrected ("the dead piles of naked bodies that lined the streets come back to life"). So the subject sneaks through by way of the desire for all horror to be quite as pointless and impermanent as Tom being ka-boomed by Jerry. To be unfair, the Troll Thread Collective (which includes JY-A) is publishing some of the most dangerous and dumb poetry around. These two things are happily as one, as you know. The reading-book I've most recently enjoyed was Alenka Zupančič's The Odd one In: On Comedy (MIT), a philosophic rumination on the comic by way of Aristophanes, Hegel, and Lacan. As it turns out, the joke is us, which also seems to be the conclusion of the very fine study of El Lissitzky's movement from avant gardist to Soviet propagandist, Situating El Lissitzsky: Vitebsk, Berlin, Moscow (Getty), edited by Nancy Perloff and Brian Reed. For my part, I am reading the essays carefully and taking pointers. I am also waiting for my copy of Kenneth Goldsmith's Seven American Deaths and Disasters (powerHouse), his sculpted recounts of media's meditations on Zeitgeist bummers (death of Michael Jackson, assassination of John F. Kennedy). I predict this book will be the two in one. Or the three in one, given there is always the predicate event foreshadowing the media's reporting of the event, so this book acts like the echo of an afterimage. And, as you all know, first time farce, second time tragedy.
Bruce Snider
Right now I'm rereading a poetry collection (which I'm also teaching) called Two-Headed Nightingale by Shara Lessley, which came out last spring from New Issues Press. I especially love Lessley's dark, scrutinizing nature poems about subjects as various as ghost moths, icebergs, and dead starlings, all rendered with a profound sense of their monstrous beauty. It's a vision of the natural world that fuses the sensibilities of Audubon and Ernst Haeckel, the science illustrator, whose work often has a near-sci-fi vibe (lovely but alien). I also admire the poems about female performers, particularly the book's title poem about Christine and Millie McCoy, conjoined twins born into slavery, who were sold and went on to perform in the Barnum circus. Two-Headed Nightingale is an extraordinary book—I can't recommend it highly enough.
Rachel Webster
I'll list the books that are on my kitchen table today, dropped open in the same spirit as my scuffed leather boots under the table—essential vehicles to get me from one place to another. On the bottom of the pile is The Book of the Cosmos: Imagining the Universe from Heraclitus to Hawking, edited by Dennis Danielson, and Shamanic Voices: A Survey of Visionary Narratives by Joan Halifax. On top of that, I have Madness, Rack, and Honey, the invigorating new collection of lectures by Mary Ruefle, which was sent to me by my friend, Jay Ponteri, who just published a lyrical book on marriage called Wedlocked that I highly recommend. And the book I have needed most this week is an anthology edited by Robert Bly and published by the Sierra Club in 1980 called News of the Universe: Poems of Twofold Consciousness.
I read as a seeker, and I love it when books start to talk to one another like friends desperate to share little emanations of soul. I open at random in Ruefle and she is quoting Heraclitus! Then she exclaims, "Words love each other! And the rise of consciousness is always a birth." And yet: "Where did it come from? How did it get here and where is it going? These are the questions we ask ourselves when we write, and these are the questions an astronomer asks of the stars."