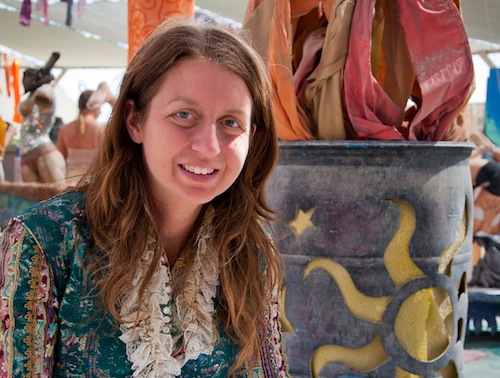 Poets need to take to the road. Last year it was by bicycle. This year 'tis on foot. Crystal Hoffman set out yesterday on a trek that will take her from Pennsylvania to the Pacific Northwest. And it's all in the name of bringing poetry to those she meets along the way. About the project:
We live in a time of damaging myths. Mostly, we are disconnected from them. They have no roots. They are myths that would have us believe we are victims. Myths that would have us believe we are weak, up against monsters that are impossible to slay, and consistently on the verge of a crisis that we can only mitigate, not overcome. The Poetry Pilgrim Project is devoted to finding poets, writers, artists, and performers that are willing to take radical action, step out of their comfort zone, give up the ego-driven, well-drawn borders of commercial "success" in the art world/academia and begin re-mythologizing our social circles, communities, and countries.

On March 24th I will inaugurate this project by setting out on a five and a half month pilgrimage on foot from The Grand Midway Hotel in Windber, Pa towards the Great Pacific Northwest (using the Great American Discovery Trail through West Virginia and Ohio, then utilizing rural routes and rails-to-trails northwards from there). This pilgrimage will be dedicated solely to discovering, writing, performing, and assisting others with producing new myths for regions that I pass through and the people that I meet. For more information on the walk click here. If you are interested in joining or have an idea for a radical re-mythologizing effort for which you would like to build support, leave a comment here.
Strap on your poetry shoes and meet her along the way. If walking isn't your thing, you can still help out at Crystal's Kickstarter page here. Oh, and since this is a poetry project, of course there's a manifesto involved. We hope to check in over the course of her journey to see how the pilgrimage is going.