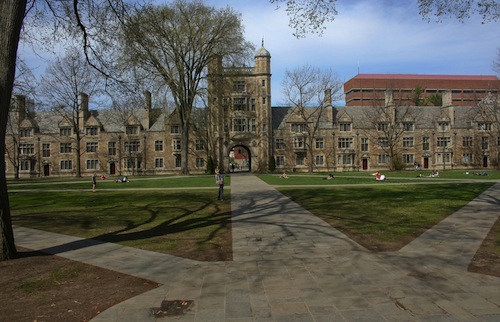 The University of Michigan's graduate writing program just received a windfall to the tune of $50 million from Helen Zell, wife of billionaire Sam Zell. Ann Arbor.com reports:
The wife of billionaire real estate mogul Sam Zell is giving $50 million to support the University of Michigan's acclaimed graduate writing program. The donation, to be announced Thursday, is believed to be by far the largest ever gift to such a program, and comes at a time when most major gifts to higher education are supporting science, not the humanities.

Helen Zell, who earned her English degree at Michigan in 1964, has been supporting the Michigan program with smaller gifts totaling more than $10 million over more than a decade. Five long bookshelves, nearly covering an entire wall of her Chicago apartment, are filled with books written by the graduate program's faculty and alumni, she said, and she looks forward to adding more. Graduates include writers Elizabeth Kostova, Hanna Pylvainen and Jesymn Ward.

In a telephone interview, Zell described the new donation as an investment in some of the world's promising young poets and novelists, to ensure the books they have inside them get written, shared with the world, and allowed to work the unique magic of human self-reflection that literature offers.
That's great news of budding poets who need a little time to sharpen their craft. The article reminds us of the sweet deal the University of Michigan offers those fortunate enough to be accepted into the program:
For aspiring writers, a spot in Michigan's graduate program is already akin to winning the lottery. Just 22 of roughly 1,000 applicants annually are accepted. Nationally, MFA students are among the most indebted, often borrowing six figures to pay for school then struggling to pay repay their loans. But Michigan covers tuition and offers a $22,000 stipend for students while they take classes their first year, then pays them for teaching during their second.

Most unusually for the field, all students receive a third, postgraduate year of support, including health insurance, to focus on their work. The bonus year, already funded by Zell, has been dubbed on campus a "Zellowship."