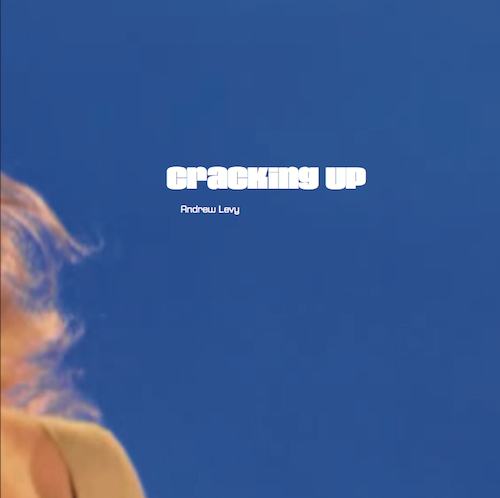 So many things are almost-being-said (periodically / here-and-there / parenthetically – abruptly) / that that-is-being-said (sometimes (first-and-foremost) over all (over all)).
It will dictate its own conclusion

Don't resist
Who is being addressed? We are – certainly / we are. Whose address is being taken down? When will s/he be called to account? Is this (this-book-of-Andy's) that account? [ Yes
Why is this being said at us? Because we do not count? – is it because we do not count? Yes – we / do / not / count. [ We can learn to
And / who is cracking up? [ It / it's all cracking up
This kind of non-prose (this-kind-non-prose) is teaching us manners / the-kind-Wittgenstein-spoke-of-as-essential-(moral-manners-(as-it-were)). The articulation of these manners elucidates our world – they bear us up. After what-manner-of-time will we come to know them? – will we?
Is what we are watching watching us? [ Yes
Are we watching what is watching us? [ Yes
This short circuit is breaking our lives apart – one-at-a-time / (and) all-together. We're broken – and we're apart.
Sometimes things (here) are being said but in-a-backward-manner / so that we-have-to-parse-their-arrangement / so that they can make sense of us (and that (that (and that)) is something) –
YOU NEED TO DEVELOP YOUR WORKING DEFINITION OF THE MARTYR
TO INCLUDE THE ATTRIBUTES OF DELUSION AND SELF ABSORPTION
This is a model for behavior / but it has to be said back-at-us / because all behavior (now) is skewed. To begin with.
Are we hoping? Yes / we're hoping.
It's alright to be angry – it's not alright to-not-be-angry.
We find ourselves among friends – we find ourselves (at-odd-moments) among friends. We wonder if the language is a friend. Is the language a friend? I'll have you know.
Or (to-twist-your-words) – Only (only) the-person-who-came-to-explain-it-to-us-didn't-understand-it. How's that?
What we don't say is that for which we are most culpable. What-we-don't-say is (at-times) that-for-which-we-are-most-culpable. Hadn't you noticed?
It's true that society sacrifices us for its own interests. But what would you want to do about it?
Whereof one cannot speak, one must?
Yes!
Poet and essayist Alan Davies was born in Alberta, Canada, and earned his BA from Atlantic Union College in Massachusetts. In the mid-70s he edited the poetry journal A Hundred Posters. As a Harvard summer school student, he took classes taught by Robert Creeley and Octavio Paz, and he also...