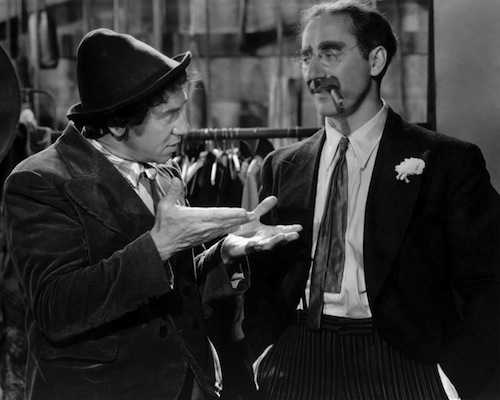 Otis B. Driftwood (Groucho): It's all right. That's, that's in every contract. That's, that's what they call a sanity clause.
Fiorello (Chico): Ha-ha-ha-ha-ha! You can't fool me. There ain't no Sanity Clause!
—George S. Kaufman et alia, A Night at the Opera
That pencil note from Ezra Pound from St. Elizabeth's I'd seen at Yale's Beinecke Library in 1969, the full text provided last year by Nancy Kuhl, curator of the Collection of American Literature:
Young doctors absolutely
useless

must have
15 minutes sane
conversation daily.

Ezra Pound
transfer
maximum velocity after
stupor
tremendous
[Nancy comments, "The note....is actually a letter from Ezra Pound to Julien Cornell; for future reference, it is located in the Julien Cornell Papers Relating to Ezra Pound (YCAL MSS 176), Box 2, folder 46 .... Cornell was Pound's lawyer—I think their relationship is well described in Serious Character if memory serves."]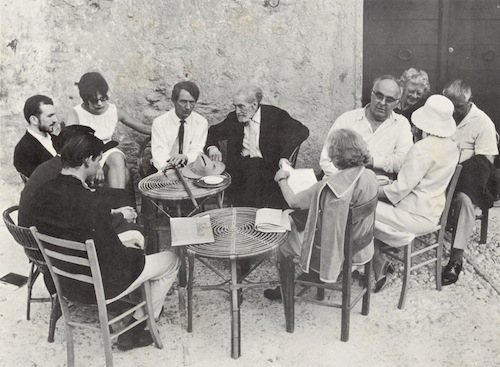 Hannah Arendt to Mary McCarthy after much criticism of her Eichmann in Jerusalem: "You were the only reader to understand what I never have admitted—that I wrote this book in a curious state of euphoria."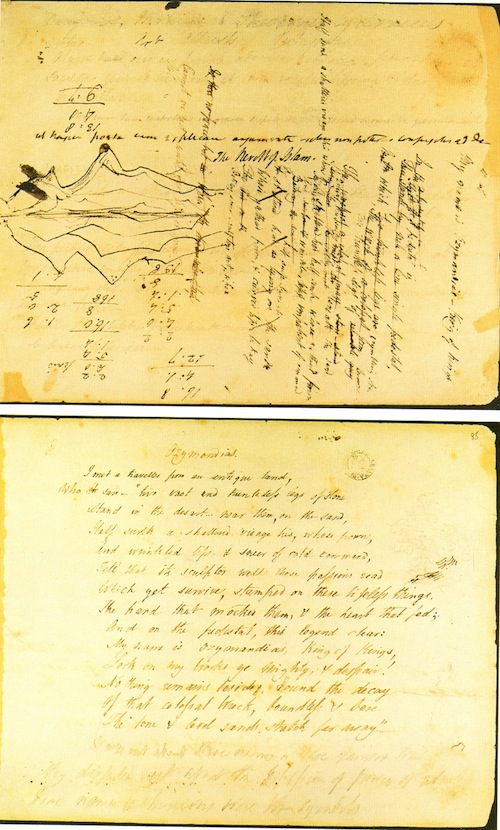 From Adams Phillips, The Beast in the Nursery:
Epigraph: What moves me is the irregular form––the flawed words and stubborn sound…that affect us whenever we try and say something that is important to us.
—John Ashbery, Interview
"Being realistic is a better guarantee of pleasure; it is an injunction to want sensibly."
Northrop Frye re Blake: "If the fool would persist in his folly he will become wise. Such wisdom is based on the fact that imagination creates reality, and as desire is a part of imagination, the world we desire is more real than the world we passively accept."
"Children want to know about sexuality but the grown-ups tell them they need to know about something else; and they need to know about something else—call it culture–to distract them from what they are really interested in. Education, Freud implies, teaches the child to lose interest in what matters most to her or to compromise that interest."
"If to speak is to speak of what one wants, then to speak is always to run the risk of humiliation."
"To humiliate someone is to make oneself unforgettable."
"The fate of interest…. to sustain one's appetite for life."
"There is the uneasy marriage of word and desire, and there the ways in which words fail us that can only be described in words."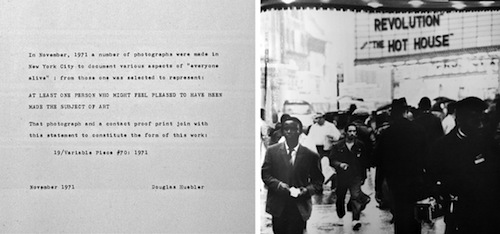 "There is no longer any such thing as everyday life," quotes the art history professor who goes on to show a series of photographs of people in New York streets as exemplifying those so deprived. Such a rude, presumptive syllogism. The people photographed are people walking in the city, in no discernible mood. Imagine the theorist several floors up in the Ecole des hautes études who came up with this notion—you want to collar him and rub his face in it. Like William Carlos Williams in the Rutherford hospital corridor admiring a newborn: "You mean to tell me that's full of Original Sin???"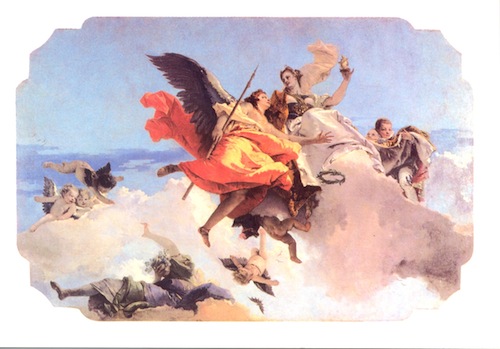 Born in New York in 1939, Bill Berkson was a poet, critic, teacher and sometime curator, who became active in the art and literary worlds in his early twenties. He was professor emeritus at the San Francisco Art Institute, where, between 1984 and 2008, he taught art history, art writing...