It's like a mini (and less overwhelming) AWP, in New York City, right across from the beautiful Empire State Building. There will be so many fabulous presses there, including Argos Books, Factory Hollow Press, Birds LLC, Brooklyn Arts Press, Forklift, Ohio, Ugly Duckling Presse, PSA, my very own Monk Books, and many more. Then there's fabulous readings and panels all weekend.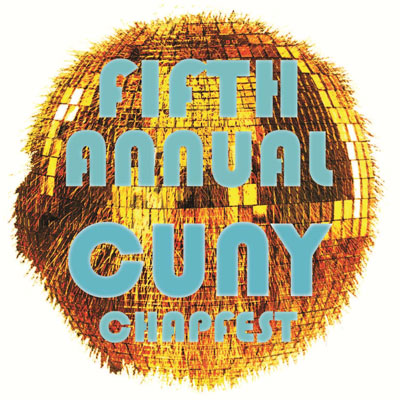 Now in its fifth year, the Chapbook Festival celebrates the chapbook as a work of art and as a medium for alternative and emerging writers and publishers. Again this year the festival features a two-day book fair with over 60 publishers from around the country, including workshops, demonstrations, panels, 2 marathon readings, and readings by prize-winning Chapbook Fellows.
For a full Schedule and list of participating presses, visit www.chapbookfestival.org.
BOOKFAIR: Fri, May 3rd 12-6:30pm, and Sat May 4th 12-5pm
Proshansky Auditorium and C-Level
Twitter Hashtag:  #chapfest
Bianca Stone is a poet and visual artist. She is the author of the poetry collections Someone Else's Wedding Vows (Tin House/Octopus Books, 2014), Poetry Comics from the Book of Hours (Pleiades Books, 2016), and multiple chapbooks. She is also a contributing artist for a special edition of Anne Carson's Antigonick. With her husband, the poet Ben...