Greetings, poetry lovers!  This month's for you!  Wishing you all many wonderful, funny, provocative, unsettling, entertaining, and (dare I say) life-changing experiences with poetry in the next thirty days (and beyond).  I'm happy to be sharing a bit of my National Poetry Month with you.
Without any further preamble, I'm posting the first third of a piece that sutures together descriptions of four very recent experiences that I find myself thinking about in conjunction with one another.  Parts I and II will simply offer my brief accounts of these experiences; in Part III, I'll write about the questions and concerns that connect them all.
*
The other day, my mother called early, excitement in her voice.  "I just finished your book!"  She was speaking not of a poetry collection, but my critical book on black aesthetics, a book I wrote wearing my "scholar's hat."  She'd begun it about a year ago, reading chapter-by-chapter, a few pages at a time, on the days when her responsibilities as daytime caretaker of her grandchildren left her time and energy to spare.  I was shocked and delighted.
Last I'd heard, she was in the midst of Chapter 2, a reading of Sonia Sanchez's long poem Does Your House Have Lions?  I thought she might have an interest in that one, because Sister Sonia was already familiar to her as a black cultural figure.  But to realize she'd stuck with it through discussions of work by Harryette Mullen, Ed Roberson, even Will Alexander . . . well, I may be biased, but my mom is amazing!  First in her family to attend and graduate from college, she might have earned a Ph.D.—and certainly the Master's degree she'd begun working on—had she not stopped to raise my sister and me.  But that was long years ago, and other than my father's dissertation (which she typed for him), her reading material has consisted mainly of magazine articles, biographies, and histories written for the general public.
"I learned a lot," she said.  "You're such a good writer—even I, a lay person, could understand it."  Setting aside the matter of the accuracy of her assessment (my mother's bias in favor of her children knows no bounds!), what interests me—and will interest you, I hope—is her criterion for "good writing": that it could be understood, and not only by an expert in the field.  Setting aside, as well, the question of precisely what my mother learned, what's clear is that she felt more taught than lost, as she moved through the text.  I'd wanted my book to invite audiences beyond other poetics scholars and their graduate students; I'd written with that potential in mind, even as I took on some of the most challenging (and rewarding) poetry I've seen.  I don't know whether the book has in fact traveled much beyond the realm of scholars and scholarly-minded poets—besides reaching my mother, who has her own reasons for reading it—but her phone call suggested, at least, that it could.
*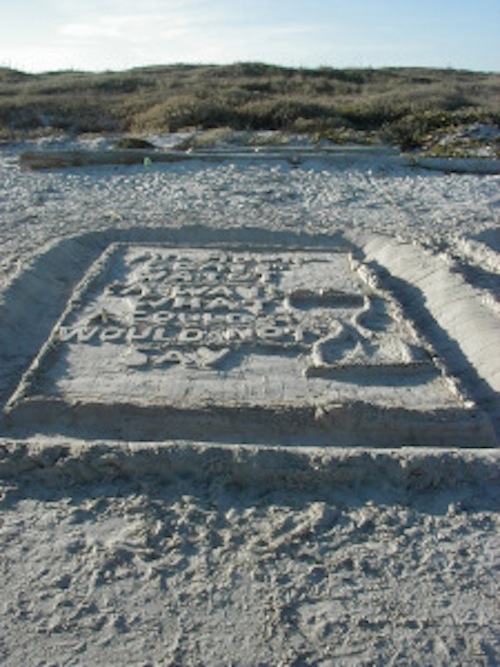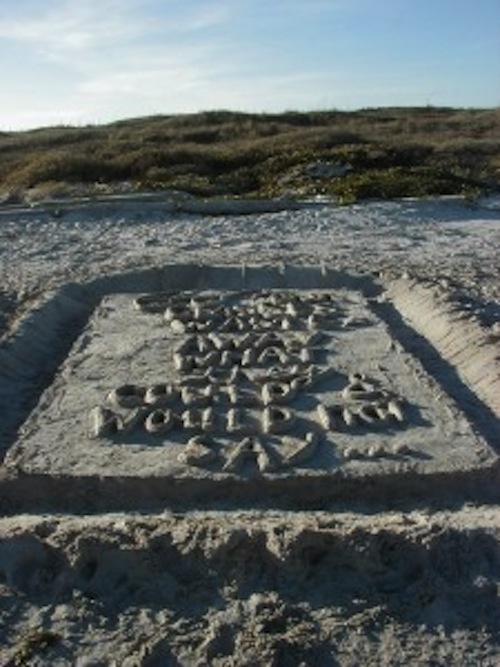 I had the great fortune to be present for the launch reading of two lovely new books in the Poets Out Loud series, run by Elisabeth Frost and published by Fordham UP.  The prize-winning books just released this month are Nick Hundley's The Revolver in the Hive and Amy Sara Carroll's Fannie + Freddie/The Sentimentality of Post-9/11 Pornography.  Nick read first from his collection, which featured both lineated and prose poems that proposed slightly and wildly absurd scenarios in a very matter-of-fact way.  It took us a few minutes to hear past his deliberately dead-pan delivery to the tongue-in-cheek humor, but I began to hear appreciative chuckles bubbling up around the room.
I then had the honor and pleasure of introducing Amy, who's been a friend since we met in graduate school.  Just like her first book, SECESSION (though in very different ways), Amy's new collection is deeply engaged with the visual possibilities of poetry.  The book's subjects are both abstract (global capitalism, subprime mortages) and deeply personal (sexuality, pregnancy, motherhood, illness); the poetry's visuality helps keep its thematics concrete.  There are several pages of very short poems "written" with found objects or inscribed ephemerally on surfaces from beaches to bridges to her own body (see the companion poems pictured above and here).  Most of the rest are prose poems composed of text that switches among "regular" font, italics, grayscale, and strikethrough.  In the days before the reading, I wondered how she would communicate these important visual cues to her audience.  With powerpoint slides of the poems, as it turns out, so we could see what was happening with the text as she read it.  It was interesting to hear people react to the slides, right away and as Amy gave the poems context and read them aloud, English and Spanish words rubbing elbows and slapping hands.  Over dinner afterwards, I learned that she had read briefly from the book, sans slides, at AWP.  Beth and Nick, who had been at both readings, agreed that it was more satisfying—and did more justice to the work—to see and hear the poems at the same time.  Poetry reading joins forces with reading poetry.  The readers are on both sides of the mic.
[To Be Continued . . . ]
Born and raised in Nashville, Tennessee, poet Evie Shockley earned a BA at Northwestern University, a JD at the University of Michigan, and a PhD in English literature at Duke University. The author of several collections of poetry, including a half-red sea (2006) and the new black (2011), Shockley is...