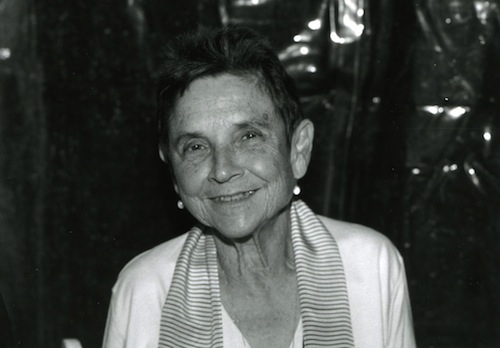 We're always happy to find the occasion to celebrate the poetry of Adrienne Rich. Our excuse today is that it's her b-day! The good folks over at brain pickings have posted Rich's 1997 letter declining the National Medal of Arts. They write:
In 1997, to protest the growing monopoly of power and the government's proposed plan to end funding for the National Endowment for the Arts, she became the first and only person to date to decline the prestigious National Medal of Arts, the highest honor bestowed upon an individual artist on behalf of the people of the United States, awarded to such luminaries as Maya Angelou, John Updike, Ray Bradbury, and Bob Dylan.
We'll give a taste of the letter but then let you make the jump to read the rest (which includes a broadcast from the radio show Democracy Now with Rich reading said letter):
July 3, 1997

Jane Alexander
The National Endowment for the Arts
1100 Pennsylvania Avenue
Washington, DC 20506

Dear Jane Alexander,

I just spoke with a young man from your office, who informed me that I had been chosen to be one of twelve recipients of the National Medal for the Arts at a ceremony at the White House in the fall. I told him at once that I could not accept such an award from President Clinton or this White House because the very meaning of art, as I understand it, is incompatible with the cynical politics of this administration. I want to clarify to you what I meant by my refusal.
Head over to read Rich's clarification. And if that's not enough, we have a wealth of poems, podcasts, videos, and essays by and about Rich right here!