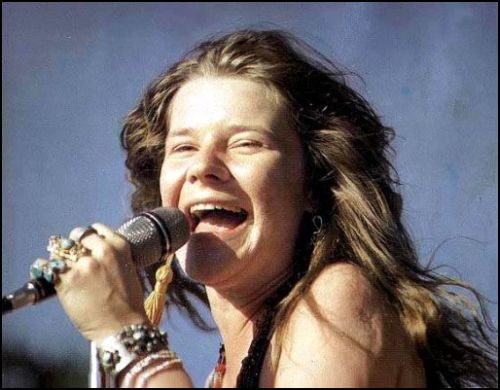 When I ran Monday hoot nights at The Coffee Gallery I remember several vivid sessions and appearances.
•
Young beardless Jerry Garcia up from Palo Alto. He brought his banjo and sat in with other bluegrass string players. I remember telling him not to sing. But who listens to me?
•
It was during the '60s folk revival and singers and musicians and groups were migrating to the Bay Area from NYC, Chicago, L.A., and Boston. Many memorable presences—David Crosby, Dino Valenti, Janis Joplin, Harriet Carter, Steve Mann, Paul Butterfield, Big Joe Williams, James Cotton, roll off the memory scroll. More to come in the midst of this mist.
One hoot night stands out because of the ad hoc band: Lew Welch on jug (empty red wine gallon jug), Michael McClure on autoharp, Bruce Conner on harmonica, Peter Berg and Peter Coyote, J.P. Pickens on banjo, and myself on yet another guitar. Bruce was the big surprise: a skilled blues harpist. Lew was on it all the way through God knows how many extended song riffs. As I remember we did blues of varied shapes and sizes; mostly made up on the spot. Lew was in his element, scatting, word riffing, bebop glossolalia.
I had met the two Peters when they were performing in the S.F. Mime Troupe. Ferlinghetti and I took turns being the intermission poets for a Ghelderode play the troupe toured locally with. Not too long after our session, they were on the ground floor of The Diggers, and later both became ardent eco-warriors.
•
Jim Gurley, J. P. Pickens, and Meltzer doing spontaneous modal free folk on the spot ascension. Gurley who became lead guitar for Big Brother, like J.P. and me, were big jazz heads and this was the Coltrane moment. Pickens could improvise in soaring lines to match Jim's amazingly intricate counterpoints. When we were in the moment, there was no other. Improvisation's great opening pulled us inside the ongoing miracle of music moving through the three of us. We cleared most of the room, which was good for the bar. When it ended, we all exhaled our amazement and, on cue, the audience started to return for the next performers: a man and woman playing guitars singing Appalachian laments.
•
Janis Joplin came up to San Francisco with Chet Helms (maestro of the Avalon Ballroom). She was 20 and the only other person I knew from Port Arthur, Texas. (The other was Harry Britt, SF Assemblyman replacing slain Harvey Milk.) She would come to the Monday hoots somewhat nervously since she wasn't of drinking age yet. I would back her, as well as brilliant blues picker Steve Mann. The first time I accompanied her was a revelation. She stood before the microphone, arms rigid against both of her sides, and never moved throughout her performance. She sang a Ma Rainey song and after the first startling note I thought beer mugs on the tables would shatter.
•
David Crosby back from a few weeks in L.A. where unbeknownst to us, the Byrds was being formed. In a knit cap with long hair
winging out, he had an unusual light in his eyes, a blissed out cheeky cupid glow. There was a long pause after greeting. Then he looked directly into my eyes and said one word only: "Electricity!"
David Meltzer was born in Rochester, New York, and raised in Brooklyn. He began his literary career during the San Francisco Beat and Berkeley Renaissance period in North Beach, California, and his work was included in the anthology, The New American Poetry 1945-1960. At the age of 20 he recorded...