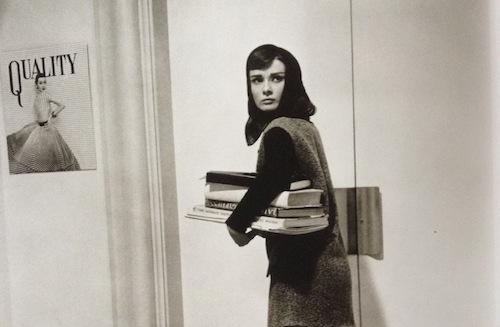 MIT Press Books is having an enormous sale online right now: anytime between today and June 3rd, enter code "SHARE50" at the checkout in order to receive fifty percent off of your entire order.
Don't be afraid to scope out their site and pick out a few of your favorites!
It's such a generous sale, with a discount like that: we thought it'd be a swell opportunity to let you know about a couple books related to poetry, published by MIT Press, that we're particularly excited about. (Our descriptions of these books are taken directly from MIT Press's online catalogue.)
Body Sweats: The Uncensored Writings of Baroness Elsa von Freytag-Loringhoven
Edited by Irene Gammel and Suzanne Zelazo
"As a neurasthenic, kleptomaniac, man-chasing proto-punk poet and artist, the Baroness Elsa von Freytag-Loringhoven left in her wake a ripple that is becoming a rip--one hundred years after she exploded onto the New York art scene. As an agent provocateur within New York's modernist revolution, "the first American Dada" not only dressed and behaved with purposeful outrageousness, but she set an example that went well beyond the eccentric divas of the twenty-first century, including her conceptual descendant, Lady Gaga...
Published more than a century after her arrival in New York, Body Sweats is the first major collection of Elsa von Freytag-Loringhoven's poems in English. The Baroness's biographer Irene Gammel and coeditor Suzanne Zelazo have assembled 150 poems, most of them never before published. Many of the poems are themselves art objects, decorated in red and green ink, adorned with sketches and diagrams, presented with the same visceral immediacy they had when they were composed."
I am a Beautiful Monster: Poetry, Prose, and Provocation
by Francis Picabia (trans. by Marc Lowenthal)
"Poet, painter, self-described funny guy, idiot, failure, pickpocket, and anti-artist par excellence, Francis Picabia was a defining figure in the Dada movement; indeed, Andre Breton called Picabia one of the only "true" Dadas. Yet very little of Picabia's poetry and prose has been translated into English, and his literary experiments have never been the subject of close critical study. I Am a Beautiful Monster is the first definitive edition in English of Picabia's writings, gathering a sizable array of Picabia's poetry and prose and, most importantly, providing a critical context for it with an extensive introduction and detailed notes by the translator."
Language to Cover a Page: The Early Writings of Vito Acconci
by Vito Acconci (edited by Craig Dworkin)
"Pioneering conceptual artist Vito Acconci began his career as a poet. In the 1960s, before beginning his work in performance and video art, Acconci studied at the Iowa Writers Workshop and published poems in journals and chapbooks. Almost all of this work remains unknown; much of it appeared in the self-produced magazines of the Lower East Side's mimeo revolution, and many other pieces were never published. Language to Cover a Page collects these writings for the first time and not only shows Acconci to be an important experimental writer of the period, but demonstrates the continuity of his early writing with his later work in film, video, and performance."
New Media Poetics
(edited by Adalaide Morris and Thomas Swiss)
"New media poetry—poetry composed, disseminated, and read on computers—exists in various configurations, from electronic documents that can be navigated and/or rearranged by their "users" to kinetic, visual, and sound materials through online journals and archives like UbuWeb, PennSound, and the Electronic Poetry Center. Unlike mainstream print poetry, which assumes a bounded, coherent, and self-conscious speaker, new media poetry assumes a synergy between human beings and intelligent machines. The essays and artist statements in this volume explore this synergy's continuities and breaks with past poetic practices, and its profound implications for the future...
Contributors: Giselle Beiguelman, John Cayley, Alan Filreis, Loss Pequeño Glazier, Alan Golding, Kenneth Goldsmith, N. Katherine Hayles, Cynthia Lawson, Jennifer Ley, Talan Memmott, Adalaide Morris, Carrie Noland, Marjorie Perloff, William Poundstone, Martin Spinelli, Stephanie Strickland, Brian Kim Stefans, Barrett Watten, Darren Wershler-Henry"