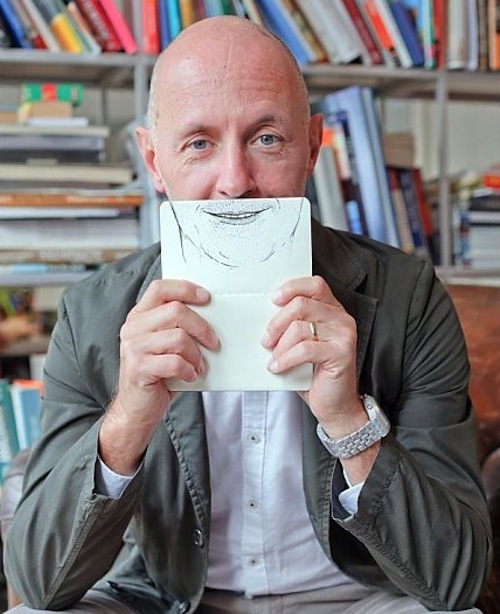 Sure can!
That may not come as a surprise to many poets out there who haven't yet transitioned from Ticonderoga pencils to MacBook Pro, however, who better to hear about paper's advantages than from Arrigo Berni: the CEO of Moleskine. Berni appeared on this week's edition of the American Public Media program, Marketplace, to speak about the Italian-based (who knew?) company's history and how it fits into an increasingly digital world.
"The product and the Moleskine story really go way back, toward the end of the 1800s to the beginning of the 1900s. A group of artists and literati, mostly based in Paris, started using this notebooks," Berni explained. "But the product then disappeared toward the second half of the 1900s, around 1980."
Berni also taught listeners how to pronounce the word "Moleskine:"
We want people to feel free to say the name the way they want. Having said that, "moleskin" as a word is originally an English word. So the English pronunciation is 'Mole-skin.' But then you know, it was moved to France and over there, an 'e' was added and the French pronunciation is 'mol-ey-skine.'
Listen to the host of Marketplace, Kai Ryssdal, in conversation with Moleskine CEO Arrigo Berni, on this week's episode of Marketplace, here.