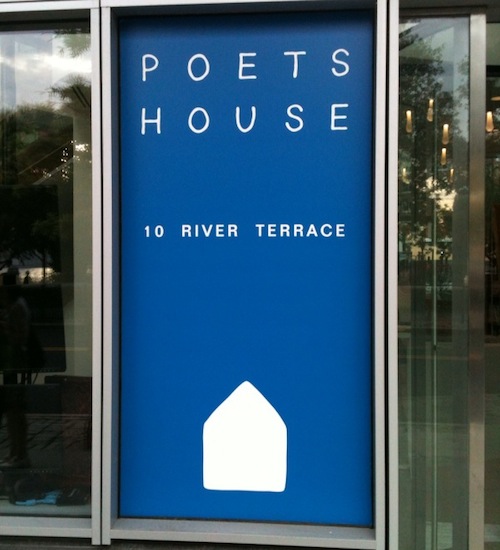 We're happy to report that Poets House's new online catalog is up and running and ready for USE (as Mr. Olson might say). Much work has gone into this initiative, which got off the ground with seed money from actor, friend of poetry, and all-around good guy Bill Murray.
This latest facet to the Poets House website now gives readers access to more than 50,000 volumes of poetry. And within those 50,000 titles one can find bibliographic records including:
Founding volumes contributed by Stanley Kunitz, Elizabeth Kray, and Paul Zweig, as well as on-going contributions of books from their own collections from well-known contemporary poets; More than 20 years of books from the Poets House Showcase, an annual exhibit of all of the year's new books from publishers of every size from micropresses to commercial houses; from chapbooks to coffee table editions; Thousands of recordings, the majority of which are one-of-a-kind recordings of readings and conversations that have taken place at Poets House and other New York City venues and hundreds of radio broadcasts from the mid-20th century.

A visitor to the catalog looking for a book by Robert Frost will find a wide array of published material, including books of poetry, a collection of the Christmas cards he sent to friends, recordings of his readings, biographies, anthologies inspired by his work and books of criticism, along with recordings of Poets House talks and panel discussions dedicated to Frost's life and work. A search for a more contemporary poet such as Adrienne Rich or Robert Creeley will find their poetry as well as recordings of events at Poets House in which they participated.
For more on how the catalog came to be and what it means for Poets House, read the full release here.