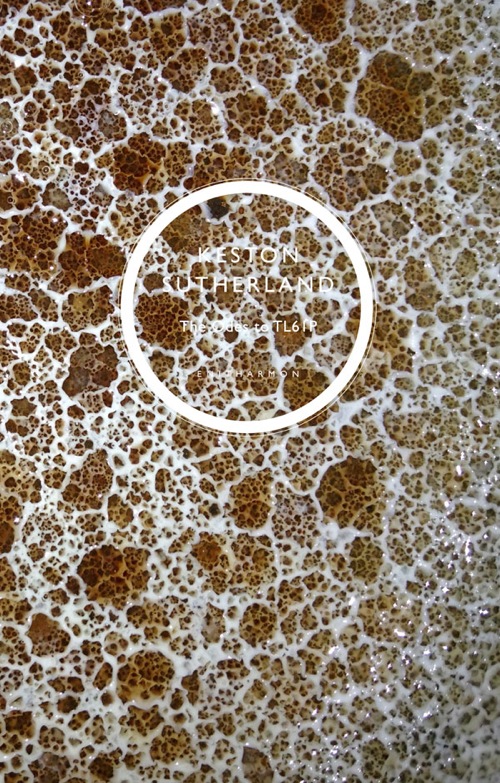 Hey UKers or those of you about to head across the pond just for this: The launch of Keston Sutherland's new book, The Odes to TL61P, is tomorrow night at Cafe Oto in Dalston, London. Wish we could be there. Here's event info from Enitharmon Press--you can get your ticket in advance and buy the book at the site as well.
More about The Odes to TL61P:
The Odes to TL61P is a suite of five massive, turbulent, tender and satirical odes written and revised from 2010-13. It is the explicit history of the author's sexual development from early infancy; a commentary on the social and political history of the UK since the election of the coalition government; a philosophical account of the common meaning of secrecy in the most intimate, private experiences and in international diplomacy; a wild work of revolutionary theory that investigates in minute detail the difference between commodities and human lives; a record of a thousand revisions, deletions and metamorphoses; an attempt to radically extend and reimagine the very possibility of the ode form; a monstrous accumulation of techniques and mimeses, from the strictest and most perfected metrical verse to the most delirious and cacophonous noise music; and a devoted love song to the now obsolete product ordering code for a bygone Hotpoint washer-dryer, "TL61P". It is the longest poetical work yet written by Keston Sutherland and his most comprehensive effort yet to transform the grammar of human existence.
Lots of good writing on this project at Arduity. "'Stress Position' does include some oddness but nothing quite as startling as this, the idea of a one year old Francis Bacon is in itself quite scary and the reeast takes us into the realm of the bizarre, there's also a degree of cleverness in that the Maxifry is 'half-empty'. Most of us will also have to look up 'nitrocellulose' even though we can guess at a definition and then try and work out how a cameo can be both explosive and decorative."