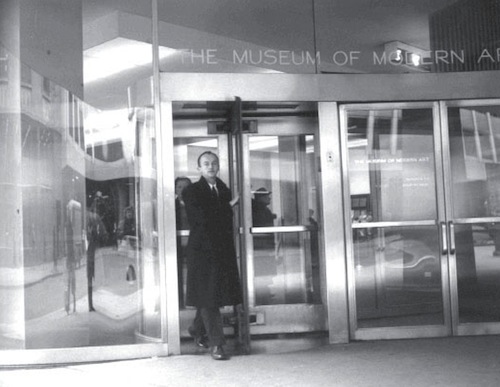 At The Rumpus, Barbara Berman pointed us in the direction of the reissue of this collection: Poems Retrieved, by Frank O'Hara- edited by Donald Allen.
It looks like an excellent complement to the selected and collected poems of O'Hara that have been in circulation for so long. Poems Retrieved is comprised of O'Hara's early work: poems that were found by Donald Allen after the publication of his collected poems.
As The Rumpus writes:
Poems Retrieved was edited by Donald Allen, a friend of O'Hara who also edited The New American Poetry, an influential collection published in 1960. He spent years scrupulously searching for and annotating work that went into The Collected Poems of Frank O'Hara. Poet and art critic Bill Berkson, another longtime O'Hara friend and champion, provides a clear introduction to Poems Retrieved, early poems recently discovered by Allen. Berkson is especially suited to the task because of his literary chops and his longtime immersion in visual arts.

What we have here is a lot of poetry worth experiencing, and a radiant reminder that the later work is connected to gifts O'Hara displayed as a young man. Read and recite these poems. Dance a little while you do, and think also of the emerging, now legendary painters O'Hara spent time with, for pleasure, as subjects of his essays, and in his modest day job at the New York Museum of Modern Art. Grace Hartigan, Jane Freilicher, and Larry Rivers were among them.

At Harvard, O'Hara caught the attention of John Ciardi, a tough man to impress who thought his student supremely talented. Perloff quotes Ciardi as saying "He showed his brilliance rather than his feelings. That was a point I often made in talking about his writing. I think, in fact, it was when he used his brilliance to convey, rather than to hide behind that he found his power."

With Poems Retrieved we are blessed that Ciardi saw this and that O'Hara studied with him. "A Doppelganger" written in 1950, is one of many poems that prove the point :

Do you mean that
my gaze is not a look
and my clothes decide
like a Delacroix banner
what will happen tomorrow although they
are quite foreign to me
hide thoughtful flesh?

Do you mean that
my yellow hair like
thrashing wheat hangs
wild over my forehead
and blue limpets peer
above my cheekbones
Rilkean discoveries?

Do you mean that
one fierce hand drags
by a thumb from my
appendix while the
other photographs old
ladies and my black
eyes roll and swagger
down Washington Street?

Or do you mean that
my head is too high
throw my plate about
the restaurant talk
too loud and bounce
the balls of my feet
my own worst enemy?

is it any of these my
friends you visit when
you think you think of me?

What energetic, poignance he brings to every question!
More at The Rumpus!