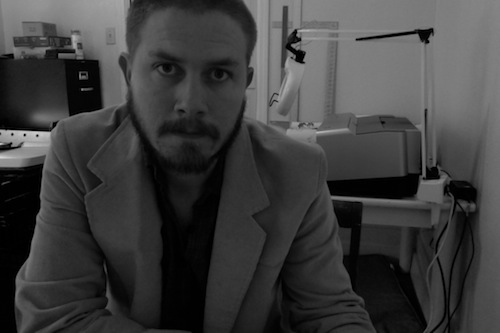 We have a follow up and a letter of thanks from CJ Martin, who lost his father and grandmother in the tornado that tore through Oklahoma and Texas back in May. CJ and his partner Julia Drescher have been raising funds to help CJ's mother, who was injured in the storm, make a dent in her hospital bills. CJ wrote in to Harriet to say thank you to the poetry community for its support and to everyone who has contributed to the fund. From CJ:
I wanted to send a brief update on my family. We lost my father and grandmother in a tornado in Granbury, TX on May 15th. My mother survived. We'll hold a memorial service for my father and grandmother on the 29th, since my mother was unable to leave the hospital to attend the funeral. I left my father with the sheet of paper where I scrawled phone numbers and info when we were still searching for him, and a note from Wallace Stevens: "An unhappy people in a happy world." I wanted him to know we looked and looked for them...

My mother is now at home doing her recovery. She spent three weeks in the hospital, and then moved on to a rehab facility for ten days. The rehab had a charity spot for her, as did a home health service and a wound doctor. She will make a full recovery. I want to express my deepest gratitude to the poetry community for all their support and encouragement. The donations made thus far will be an enormous help in beginning to confront the bill for her initial hospital stay, which was substantial. My family and I are convinced that the support of poets held us aloft throughout this tragedy.
For those of you who would still like to send support, the fund is still active and can be found here.