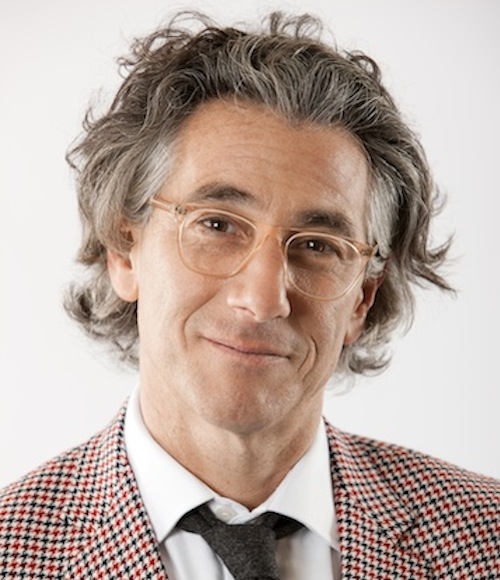 Mediabistro's GalleyCat reports that Ira Silverberg, Director of Literature Programs for the NEA, will leave his position in July.
He has been at the NEA since 2011.
In his absence, Amy Stolls, Literature Program Officer, will serve as the interim Director of Literature Programs, until an official search finds Silverberg's successor.
The NEA Newsroom posts this statement from Silverberg:
My time here has been nothing but extraordinary. Having had a chance to see, first hand, the various transitions our field is going through -- podcasts, e-books, changes in the retail landscape -- has been humbling. Helping to guide our field through those transitions has been empowering and has provided me with an education I could find nowhere else. Briefly, the demands of family are such that I must return to New York. This is a bittersweet time for me as I have truly loved the work I do here -- and have been aided by a stellar staff.
According to the statement, Silverberg plans to return back to New York City to take care of the needs of his family.
Prior to coming to the NEA, Silverberg was a literary agent and director of foreign rights with Sterling Lord Literistic (SLL) in New York City. As an agent with SLL since January 2008, he managed a client list of award-winning fiction and nonfiction authors including Adam Haslett and Wayne Koestenbaum, placing works with U.S. and foreign publishers, executing contracts, and implementing digital strategies for new and backlist books. As director of foreign rights, he represented SLL's full list to the foreign market, creating all marketing materials and digital strategies and negotiating contracts.

From September 1998 to December 2008, Silverberg was with Donadio and Olson also as a literary agent and director of foreign rights. Previous to Donadio and Olson, he served as editor-in-chief with Grove Press, and U.S. publisher and co-editorial director for Serpent's Tail, a British publishing company that he brought to the U.S. In 1998, he co-edited Word Virus: The William S. Burroughs Reader for Grove.

Silverberg's experience in public relations spans 11 years, including five years as director of public relations for Grove Press and Grove/Weidenfeld, and more than six years leading his own public relations firm Ira Silverberg Communications.

Silverberg has served on the boards of PEN American Center, The Council of Literary Magazines and Presses, BOMB Magazine, and The MFA Writing Program of the New School. He has also been a panelist with the National Endowment for the Arts, the New York State Council on the Arts, the Wallace Fund, and the Mellon Foundation.

Silverberg has assisted numerous organizations as a consultant including Creative Capital, the Academy of American Poets, and Conjunctions Magazine/Bard College. He was the founding curator of the Literature program at The Kitchen and has travelled widely with stops as a fellow at the Jerusalem International Book Fair, the Abu Dhabi Book Fair, and the Torino Book Fair.
To learn a little more about Silverberg's cool literary activity, we recommend checking out this rad interview with BOMB, circa Spring, 1991.
We look forward to hearing more from Silverberg in the future!