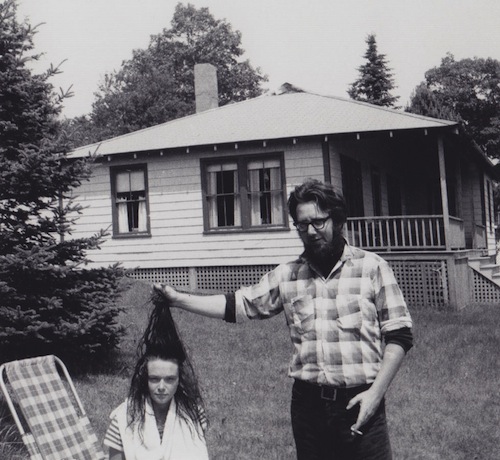 First there was the newfound audio--but now we can see! The Smithsonian's YouTube channel has just posted Anne Waldman and Ted Berrigan reading from their collaborative poem "Memorial Day." More info:
This reading of Waldman and Berrigan's poem "Memorial Day" was performed as part of a reading series at 98 Greene Street Loft curated by the poet Ted Greenwald. The video was shot by Sandy Hirsch on the only video format that existed at the time, 1/2 inch open reel video, often referred to as Portapak, and like any video shot in this format from the late 1960s to early 1970s, it is now a very fragile historical document. Digital preservation of this video allows us to now view it and share it with the public for the first time in decades. The Archives thanks the Berrigan estate, Waldman, and Hirsch for their generous permission to share the video on our YouTube channel.
Video below. Photo of Anne and Ted in 1967 by Lewis Warsh, courtesy of Anne Waldman.
http://www.youtube.com/watch?v=CjfWeiTTvnw