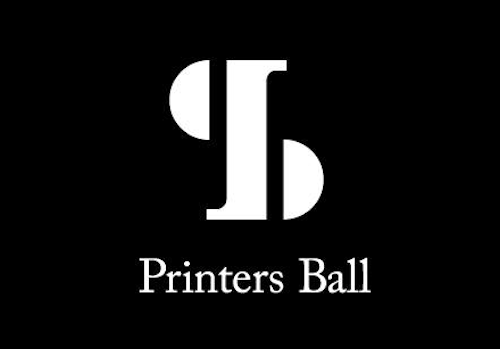 We're counting down the days (hours, minutes!) to July 27th at noon-sharp when Printers Ball 2013 launches. This year the event will be an all-day affair at Spudnik Press, and it'll host readings, demos, and other treats pulled together from across the country. From the press release:
Spudnik Press Cooperative announces:

Printers Ball 2013: Trip & Return.

The annual celebration of literary culture and printmaking will be held at the Hubbard Street Lofts, 1821 W. Hubbard Street, Chicago.

The festivities will span an afternoon, running from noon until 6 pm on Saturday, July 27, activating seven gallery and studio spaces through the building and featuring some of the best poetry, visual, and culinary culture in the country.

Check out letterpress and screen printing demonstrations, discussions by print and poster makers, readings from local poets, and performances from Elastic Arts Foundation musicians throughout Hubbard Street Lofts.

Local food trucks and beverage vendors will also be on hand. As is tradition, magazines, literary organizations, and design studios—over 400—from across the country will provide complimentary magazines and ephemera to all attendees of this free event.

Confirmed presenters include:

* Readings and broadsides curated by Woodland Pattern

* Poetics Theater with Danny's Reading Series

* Risograph demos with SPARE

* Artist and Writer Tony Fitzpatrick

* Printshop demos with Brad Vetter

* Artist book exhibition featuring Filter Photo Festival artists

* On-the-spot tote bag screen printing by Spudnik Press Cooperative

More to come!

Check us out on Facebook to hear the latest announcements!
Chicago, we'll see you there!