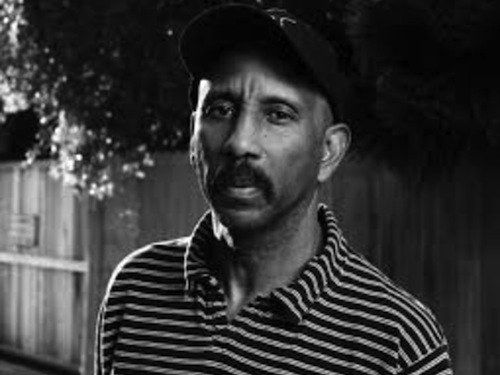 Stop the presses! Er, we mean, START THE PRESSES! We just caught wind of a fabulous project that seeks to publish poet Will Alexander's novella Alien Weaving. Not only does the campaign seek to put the book into print, but it's also meant to Kick Start further publishing efforts by the small press Anonymous Energy. From their KS page:
Aside from an excerpt published in Nathaniel Mackey's literary journal Hambone, Will Alexander's Alien Weaving has been in hibernation for almost 15 years now. It was scheduled for release by Green Integer but was ultimately never published. Will has given me permission to put this missing piece of his oeuvre (read: nearly 20 books and pamphlets, not to mention his work as an artist and musician) into print. Will's literary output evinces that the principles of automatic writing and "Surrealist" thought are far from being exhausted. One-hundred years after Breton began writing his first poems, Will has elevated the "Surrealist" schema beyond academic confines. Will does not have an MFA; he takes his poetry into the streets of Los Angeles (where we first met by chance encounter) every single day.

The publication of Alien Weaving will hopefully serve as the catalyst for my small press, Anonymous Energy. Through the press, I would like to release several titles a year from both new and established writers. Specifically, I am hoping to publish esoteric (read: hermetic, avant-garde, postmodern, etc.) work (poetry, prose, drama, translation, etc.) that has been over-looked, rejected, and/or dismissed by the mainstream in both traditional and so-called "experimental" camps. Anonymous Energy will be an independent press without being an "indie press." The aim: small run (~500), handsome editions.
Head over to their Kick Starter page to read a plot synopsis and more.