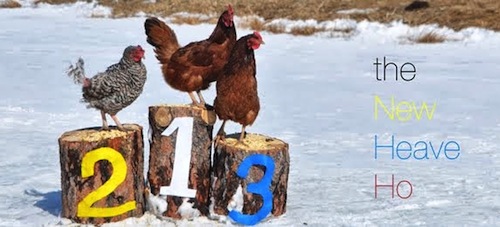 In related news of supreme excellency: Noel Black, author of Uselysses (UDP, 2011) and La Goon (TNHH, 2013), is launching a .PDF press called The New Heave-Ho.
In his preface to the new press's manifesto, Black writes:
I wrote this manifesto in April 2013 after asking Ugly Duckling Presse if they would allow me to publish the .PDF version of my book Uselysses (UDP 2011) online. During the discussions, I asked Anna Moschovakis, an editor at Ugly Ducking Presse, for feedback on the manifesto, and what ensued was a lively exchange about the labor, costs and nature of publishing. Some of the changes that resulted from that exchange are included in this version of the manifesto, but you can read the complete annotated version and our conversation HERE. UDP has simultaneously launched an initiative to make available author-approved .PDF versions of its published books on its website, uglyducklingpresse.org: the first group of free downloadable PDFs (available July 4, 2013) will include Noel Black's Uselysses. The New Heave Ho press is my first foray into new .PDF press publishing. The first books published will be my new full-length manuscript La Goon, and my wife's MFA thesis Time Pieces. Some future publications I hope to oversee and realize: a progressively edited anthology of avant-comic and satirical poetry, .PDF scans of past publishing projects including selections from Angry Dog Press and LOG Magazine, and serialization of my novel, The Bad Poets. I'm open to submissions on a rolling basis and will also solicit. All queries and inquiries should be sent to darksandal at gmail.
To read more about The New Heave-Ho, click here; to learn more about UDP's new digital proofs initiative, click here.