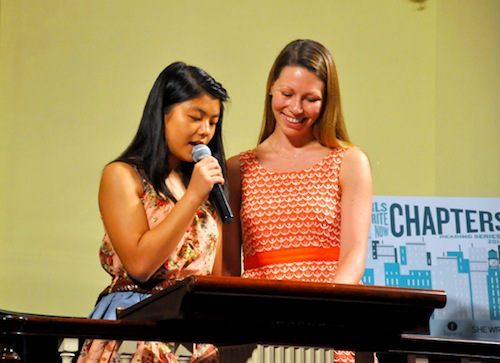 Girls Write Now, a NYC-based non-profit, is hiring. The organization offers creative writing and mentoring that pairs aspiring young women writers with professional women writers who are novelists, poets, playwrights, copywriters, editors, bloggers, educators, and more.
Girls Write Now is hiring a Director of Development & External Affairs and an Administrative Coordinator to be a part of their team.
Main responsibilities for the Director of Development & External Affairs:
Reporting to the Executive Director as one of three senior staff, the Director of Development & External Affairs will lead and supervise an expanding Development department, to be comprised of a full-time Communications Coordinator, a part-time Development Intern, and a seasonally contracted Grant Writer and Event Coordinator, with support from a full-time Administrative Assistant. The DDEA will also interface with Board members while serving as staff point person for the Board of Directors' Fundraising Committee and Benefit Task Force.
Summary of the Administrative Coordinator position:
Girls Write Now seeks a full time Administrative Coordinator (AC) to support the daily activities of senior staff in Development and Operations. The AC will play a pivotal role in data management, donor relations from prospecting to gift acknowledgment, meeting and event planning and implementation, and preparation of online and print correspondence for a variety of stakeholders. Strong writers with a keen interest in youth education and community development, non-profit management, and women's empowerment will be positioned to network with a wide range of professional women.
(Guest speakers have included poets, Idra Novey, Matthea Harvey, Kristin Prevallet and Camille Rankine!) For more information about either position or to get involved in the mentoring process: click here.