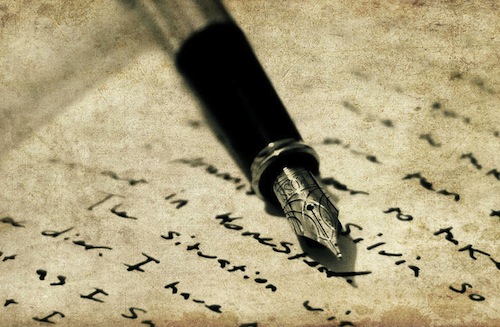 For the tenth year PEN's Translation Fund has selected a handful of its Advisory Board's favorite works for funding. Per their site:
This year, as in the past, the PEN/Heim Translation Fund plays a critical role in bringing important works of literature from around the world to an English-speaking audience through vivid and elegant translations that communicate not just words, but ideas and inspiration. The Fund has played a seminal role in promoting international literature in the United States and in enabling some of the globe's most talented writers to reach audiences who have been informed and enlightened by their work. In so doing, the Fund helps advance PEN's mission of bridging divisions through a shared appreciation of great literature.
Of the 180 applicants, the 13 winning translations include:
Daniel Borzutzky for El País de Tablas (The Country of Planks) by Chilean poet Raúl Zurita. Borzutzky's commitment to Zurita's poetry continues with this selection of recent work, which includes a sequence of twenty poems, each named after one of Pinochet's prisons. As Zurita himself explains, it is an attempt to write a poetry "as powerful as the pain that was delivered by the state." (To be published by Action Books)

from"Villa Grimaldi Prison"

This is how the chilean prisons were emerging    the snowy
peaks of the Andes were nothing but planks nailed to those barracks

In the middle of the ocean's abyss    as if they had wanted with
their shredders to remind us of the infinite pain of the camps
the quarters   the infinite sheds where they killed us 

When the Pacific opened up and we carried one another 
we saw the stakes of a cordillera and then a dead sky
sinking into the slit of the sea until it became the final silence
that covers our remains    still nailed down    still broken    
our eyes still open     looking out from those barracks the
dead gaze of the ocean
And
Isabel Cole for her translation of At the Burning Abyss by Franz Fühmann, the great dissident patriarch of East German letters. This challenging, multifaceted, genre-bending book is Fühmann's highly personal (auto)biographical response to the great Expressionist poet Georg Trakl. Cole's translation captures the richness and depth of Fühmann's complex magnum opus.

I see the man from the neighboring cot hanging from the joist of the latrine in the morning, a sign around his neck: I WAS A WAR CRIMINAL –: We experienced in our own hearts what, as Z. proved to us, had been unfolding for thousands of years as the essence of all human history: the life and death struggle between old and new, reaction and progress, slavery and liberation: Mankind arrayed at the burning abyss, and after Auschwitz it burned only within.
Click here for a full list of the winners and their work.