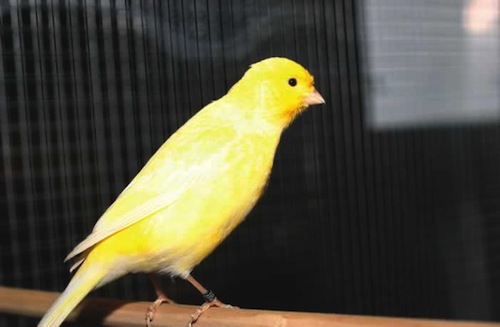 At the Los Angele Review of Books, Shane McCrae gets into the nitty gritty of small press publishing with the editors of Canarium Books. The interviews are fascinating documents on how a small press comes into being and how the editors manage the process of publishing books. Among the editors McCrae talks to is our featured blogger this month, Nick Twemlow. In the course of their conversation, Nick provides some back-ground on how Canarium got off the ground:
SM: How has Canarium changed over the years? How are the challenges Canarium faces now different from the challenges Canarium faced in the beginning?

NT: As I mentioned, we started out as a magazine. Josh Edwards, who is a great friend and, in my humble opinion, the best publisher pound-for-pound in the literary world, launched a print magazine called The Canary River Review. He did it as a young man because he loved poetry. We met in Eugene, Oregon, and he asked me to advise on the second issue. By issue three, I was on the editorial board, and that was that. We published seven annual issues, with all of us moving constantly. It was quite a chore to keep up with everything, especially since we had no money beyond what magazine sales provided us as well as our own pockets. Anyhow, Josh was finishing up an MFA at Michigan, and we had been talking about converting The Canary into a book press, and so he pitched the idea to Michigan for some financial assistance. And, being the generous people that they are, they agreed to help us get started. Michigan has been extremely helpful in getting Canarium off the ground, and in helping us stay afloat. We return the favor, I hope, by providing an entity that their graduate students can interact with, learn about the editorial and publishing production process. That's the nuts and bolts. In the beginning, we had to not only figure out how to literally produce books (Josh and Lynn do the design and layout), which included finding the right printing press, distribution (a different deal for books than for a magazine), etc. But also we now had to think as editors of editing a book, not just a single poem.
They go on to talk about Canarium's hands-on editing process for the books they publish.
SM: How hands-on are you as manuscript editors?

NT: We are all very hands-on as editors. I've talked to many poets who, upon winning a contest, receive little to no editorial input from the press. Which makes sense, in that a guest judge has picked the book, and their payment likely doesn't include editorial work. But how many books go out into the world in need of a little extra care? We don't use the contest model, nor will we ever. This allows us complete editorial control over what books we select for publication, as well as the final form of those books. Typically, our process goes something like this: We open submissions in October of any given year. Once the submission period ends, we begin to go through the manuscripts. Josh, Robyn, Lynn and I will read them, but also our fantastic editorial team of Michigan MFA students will read them and choose a manageable number of submissions that intrigued them, usually giving us a semblance of an order of preference. We will compare their notes with ours, then winnow things down to two to three books we really love, and then haggle over them until we decide on the ones we want to pursue. We also solicit poets whose work we love, and consider their manuscripts with the same care we look at unsolicited work.

Once we actually offer a contract for publication and the author accepts, the four of us figure out who will be the lead editor on that particular book. While all of us will carefully read each book we publish, and offer suggestions, we typically rely on one of us to do the heavy lifting for one book. This is for a number of reasons. First, it allows our writers to become comfortable with one editor, as the relationship between an editor and a poet is complex, loaded with emotion. We don't want four different sets of suggestions pouring into the inbox of some poor poet who cannot make sense of all these different edits! As well, each of us has had a particular book or poet whom we simply bond with. And really, I mean whose work we bond with. I have been lead editor on both of Robert's books, and that's largely because his work simply slays me. I am frightened by it, as an editor, because Robert's vision is so immense and intense, and his syntax and intelligence is daunting. But that makes the work of editing his poems a serious challenge — I cannot be lazy! I must be as on as I hope I am when I'm writing. Robyn has taken on Tod Marshall, whose third book we will publish in 2014, largely due to her affinity for his sense of history as it illuminates and complicates the domestic. I have always felt that poems and books of poems should be edited, even when I worked for literary magazines. Poets don't always want their poems stepped on, and I understand this. But most of the time, a poem can use some tweaking, whether at the level of the line break, or at the level of the poem's larger logic. So, we are extremely hands-on, and I think the poets on our list would say they like it that way. I hope!
Thanks, Nick. Be sure to head over to LARB to hear the rest of the Canarium crew talk about the ins-and-outs of small press publishing.