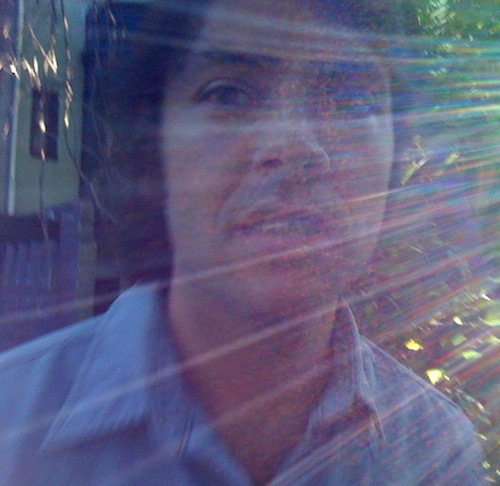 Coldfront writer Mark Gurarie reviews The First Four Books of Sampson Starkweather (Birds LLC 2013), by, well, Sampson Starkweather. The book has already gotten plump backing (ow) from HTMLGIANT and C. D. Wright at PEN America, who briskly wrote: "The chapbook has been his signature unit. At least nine of them. At least four have been collected in The First Four Books of Sampson Starkweather. His writing hasn't settled in. This interests me." At Coldfront, Gurarie forms his own review in sections, too. From "5. A Perfect Misunderstanding of Self Help Poems:"
By ironically playing off of the notion that one can read a book and be somehow "cured," Starkweather's Self Help Poems [Book 4] creates a matrix from which he can truly engage with a larger sense of language's capability, of what it can do and what it does. Describing the elation surrounding John McCain's concession speech, for example, he writes: "I achieved absolute belief, and it had nothing to do with politics or humanity or any of that shit, it was simply the fact that language did this." Many of the prose poems that comprise this series seem to be reckoning with a mass culture in which advertising slogans have much further reach than poetry. "It's a marketing strategy like anything else… What does a poetics of shame even mean? A manifesto of failure," he writes, later following up, "If only our poems could have a mascot, like a talking gecko with an English accent." I like the way this work rebrands commercialized speech, in a sense, self-consciously knocking down the artifice of poetry. Slyly, too, this gesture tends to produce the opposite: "The perfect way to say hope and despair at the same time."

Perhaps reflecting the actual experience of someone perusing the Self Help section, a deeper rooted anxiety is at play, a desire for actual meaning to bust through a language incapable of transmitting it. The most interesting tendency, as the poems build on themselves, is the way that death emerges as a kind of final limit, the concept that charges the work as a whole. This is neatly encapsulated in one of the shorter prose poems:

It's like when you said a field of poppies and I thought you said field of opposites. That's what a death is—a perfect misunderstanding.

As seems to be the case throughout Starkweather's work, it is in the extent to which words fail in their task that they find room to succeed. . . .
Read the full review here!