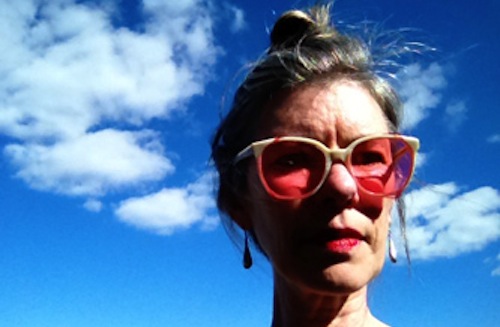 Here's one way to start your week out like gangbusters: this fabulous Q+A by Brecken Hancock in conversation with Lisa Robertson, published by CWILA: Canadian Women In The Literary Arts.
One of the barriers that women still face is rooted in the material: how can we dedicate long unpaid hours to participate in necessary collective feminist interventions and, at the same time, read and write and progress with our own work—and, at the same time, afford to live and eat? You've worked in feminist collectives of writers and visual artists in Vancouver in the 1990s at the Kootenay School, Raddle Moon, and Front Magazine. You were also a bookseller. And you have taught, read and worked all over the world. How have you done the work that you've done and survived artistically and materially? Any thoughts on how women artists can be more strategic about political work, artistic work, and basic financial survival?

I've survived by a series of flukes. I've kept adapting my plan. I've often lived on next to nothing. Sometimes friends help me. I'm not sure if my experience can be instructive in any way. Where I live now, in rural France, living is relatively affordable. I can no longer afford to live in cities. I lived in Vancouver while rents were still low. Before that, I lived on Saltspring Island in a free cabin. I call that my early retirement. I spent a few years in that cabin working very little and reading everything. Webb, Proust, Heidegger, Barthes, Genet, Woolf, Pound. It was a great preparation for writing. I learned how to read as slowly as possible, and how to follow my own paths, how to recognize them, simply by taking my time. A key to having a successful freelance life is low overhead. I haven't had children, and I'm single, so my financial responsibilities have been minimal. (Not that this is necessary, but it has let me make choices very flexibly.) Also, other women taught me how to conduct a freelance writer's life. Erín Moure, for example, and Eileen Myles. They work constantly. They travel constantly. They showed me how it's done. And they, and other women—Susan Clark, who published Raddle Moon, Jenny Penberthy at Capilano Review, and most of the women curators in Vancouver (Cate Rimmer, Kathy Slade, Karen Henry, Vanessa Kwan, Kathleen Ritter, Lorna Brown)—gave me work to do, sent paying opportunities my way. I have made my living more through being an art writer than through poetry. It is good to develop specializations, so people can recognize you for specific tasks. In the late 90s I decided to focus on the relation between architecture and the contemporary visual arts. I formed the Office for Soft Architecture, hung my shingle out, and people came to me with commissions. It started with friends, then spread. As a result of that work, I now teach in fine arts programmes.

We have to support one another. We have to solicit one another's work. We have to find ways to pay one another. It's also important to be vocal about one's own financial requirements. If I am working with an institution that has money, I ask for money. I sometimes politely ask for more than is initially offered. It can feel awkward, but it's necessary. I apply for grants regularly.
Read more of their conversation at CWILA: Canadian Women In The Literary Arts.