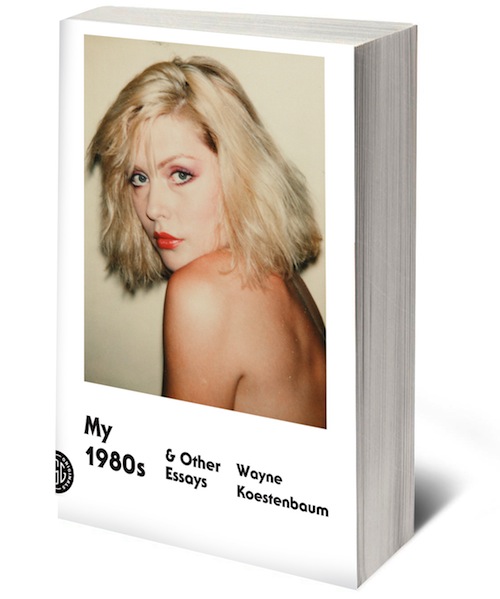 Over at the Essay Prize is a new roundup of writers handing us their all-time favorite essays--poets included are Wayne Koestenbaum, Jenny Boully, Fanny Howe, Thalia Field, and Ander Monson, all of whom practice the dark arts of prose, too. Nice way into the minds of these peops. We're especially into WK's list:
Francis Ponge, Soap
(from Grossman, 1969)

Anne Carson, "The Glass Essay"
(from Glass, Irony, and God, 1995)

Jean Genet, "What Remains of a Rembrandt Torn into Little Squares All the Same Size and Shot Down the Toilet"
(from Fragments of the Artwork, 2003)

Fernando Pessoa, The Book of Disquiet
(the Penguin translation, 1935)

Oscar Wilde, De Profundis
(from Random House, 1905)

James Baldwin, "Notes of a Native Son"
(from Notes of a Native Son, 1955)

Marcel Proust, "On Reading"
(from Renaissance Latine, 1905)

Roland Barthes, "The Third Meaning"
(from The Responsibility of Forms, 1971)

Walter Benjamin, "On Some Motifs in Baudelaire"
(from Selected Writings, 1939)

Joan Didion, "The White Album"
(from The White Album, 1979)

Gertrude Stein, "Stanzas in Meditation"
(from Stanzas in Meditation and Other Poems: 1929-1933, 1932)
PS: Koestenbaum is on a tear: He's got a new collection of essays, My 1980s & Other Essays (as seen at top); and is about to blow our Judy Garlands off at this talk at Light Industry on Tuesday, August 20.