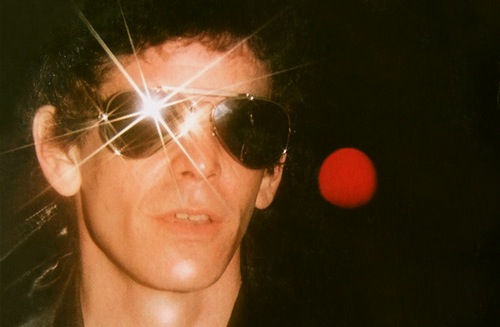 Course you did, avid readers! Tablet Magazine writer, Lee Smith, reminisces about getting out of a fist fight with Lou Reed. Teachable moment: if ever on the verge of being punched by Lou Reed, say "Delmore."
Several years ago at a birthday dinner for my friend the novelist A.M. Homes, I was seated next to the musician Laurie Anderson. I don't remember what we talked about, certainly not experimental music which I know almost nothing about. All I remember was that she was hugely charming and I was trying to keep up. It was fun. At some point I had the distinct impression that to onlookers we must have seemed like two figures from a silent movie, with our large physical gestures—tilting our heads back to laugh, etc.—indicating to all but the emotionally mute how obviously fascinated we were by the conversation. In the audience, or rather among the other party guests, was Anderson's boyfriend at the time, and now husband, Lou Reed. Toward the end of the dinner it was clear he'd had enough of this movie because he leaned across the table and, while keeping his eyes fixed on me, asked her, "who the f— is this guy?"

I was very sorry I hadn't had a chance to speak with him before during dinner, and now here was our introduction, with my nose on the verge of ruining Holmes' birthday party by bleeding on the white tablecloth at Il Cantinori after Lou Reed had punched it. He had been one of my culture heroes since childhood and I was pretty sure he needed to hear that. I wanted to ask him about Greenwich Village in the 60s, where I'd grown up and where he'd first become famous with the Velvet Underground. I wondered if he ever went into that pet store on St. Mark's place with piranhas. Mostly of course I wanted to ask him about his teacher at Syracuse University where Reed enrolled in 1960,Delmore Schwartz.
[Can't believe you went to a party and flirted with Lou Reed's girlfriend, dude!] Read on at Tablet Magazine.