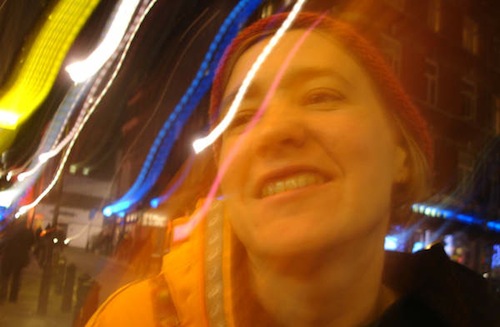 Fresh off the presses is the magazine's first Artists & Writers feature, which is a post by all-star poet Lisa Jarnot on the way-cool artwork of Bruce Kurland. Jarnot writes:
Bruce Kurland was born in 1938 and grew up on Long Island, studying at the Art Students League in Manhattan in the 1950s. His paintings span five decades, with an evolution out of the influence of traditional Dutch still life toward allegiances with contemporary artists such as Francis Bacon and Joel Peter Witkin. While the transience of organic matter is a theme of his field, Kurland plays with that classical concern and spins it out of the pastoral and into the everyday, urban, late 20th century world.

The viewer is confronted with the continuum of life that includes all the other creatures that trouble us with their teeth and claws, delight us with their flash of color, eat us, and are eaten by us.

But around the edges of the paintings we begin to see inklings of Mickey Mouse, of Hollywood movie monsters, of roasted ducks and glazed sides of pigs hanging in Chinese restaurant windows. Lurking too is the recognition that Kurland paints not to distance himself from the subject, or to clarify "man's" triumph over nature.

His work registers the absurdity of our perceived conquests at the same time that it celebrates the tenderness of connections between creatures on various parts of the food chain.
See examples of Bruce Kurland's artwork and learn a little bit more about Staging Ground at its website. Congratulations to Nora Almeida, Matt Reeck, Dan Wonderly, and Jane Yi on their awesome and growing periodical!