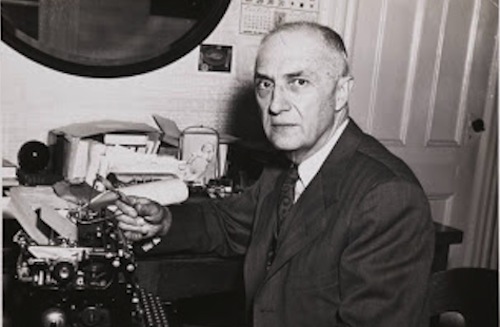 The good doctor William Carlos Williams would have been 130 years old today. To celebrate, we're turning to the Woodberry Poetry Room for a virtual poetry reading. From the stacks:
September 17 is the 130th anniversary of poet and physician William Carlos Williams's birth. During his visit to Harvard in 1951, Williams delivered several readings of his work. Lamont Library's Woodberry Poetry Room, part of Harvard's Houghton Library, possesses audio recordings of these readings. Listen to such poems as "This is Just to Say, "A Struggle of Wings" and "The Desert Music." Several of these recordings originate from June 1951 when Williams presented his poem "The Desert Music" at the Phi Beta Kappa ceremony at Harvard.

Many of the recorded readings include insightful and humorous commentary from the poet himself.
You can also hear Williams delivering a lecture in 1951 at Harvard here, and read a whole boatload of poems here.