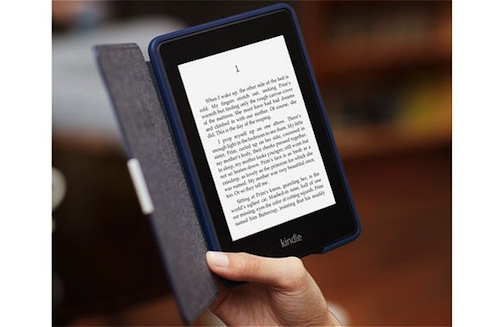 Amazon dropped a digital newsbomb yesterday with the announcement of a new Kindle-only weekly publication they're calling Day One. It's all about this:
Amazon Publishing today announced Day One, a weekly digital publication dedicated to short fiction—including work from debut authors and stories from around the world translated into English—and poetry. Day One will showcase one writer and one poet per week. The first issue is available today and features the short story "Sheila," by Rebecca Adams Wright, and "Wrought," a poem by Zack Strait. An annual subscription to Day One is priced at $19.99, but for a limited time, Day One will be available at an introductory price of $9.99 for an annual subscription—52 issues in total.

Day One will be delivered seamlessly to customers' Kindles or free Kindle reading app each week. Each issue will include a note from the editor introducing the writer and poet, as well as occasional bonus content such as playlists, illustrations or brief interviews with the authors. All Day One issues will feature cover art commissioned from emerging artists and illustrators, and readers will be able to learn more about the cover and its designer each week.
Read more about Day One from the minds behind this new publication here, including bios of Rebecca Adams Wright and Zack Strait.