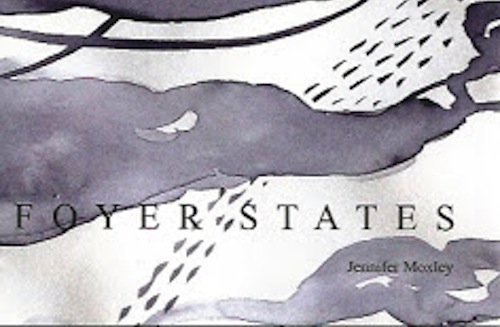 The rob mclennan interview lamp is set on The Catenary Press, based in Iowa City and Walla Walla, WA. Editors Daniel Poppick and Rob Schlegel talk about the small press, which is doing quite well for a small press, in fact, having had its chapbooks written up in Boston Review and The Kenyon Review. They also seem to love their authors. More from their conversation:
9– How has being an editor/publisher changed the way you think about your own writing?

ROB: We are always thinking about how another writer's music/process/habits might influence our own. In this way, Elisabeth Benjamin influences the way we think about compressing explosive narrative into smaller and smaller fragments; Jennifer Moxley enhances our understanding of how to use and subvert what might be considered "classical" subject matter; Alice Notley gets us thinking about our own private relationship to the muse, while also challenging our notions of where the individual lyric fits into a longer, serial work; Hannah Sanghee Park's formal inventions (unlike anything anywhere) reveal the fertile ground where form and content blossom; Margaret Ross's and Robyn Schiff's long, meticulous lyrics inspire us to pay more careful attention to how we actually LIVE in the world with other HUMAN BEINGS; Heather Tone's sequences reinforce for us how repetition and metaphor contribute to verisimilitude of a singular and shared experience.

10– How do you approach the idea of publishing your own writing? Some, such as Gary Geddes when he still ran Cormorant, refused such, yet various Coach House Press' editors had titles during their tenures as editors for the press, including Victor Coleman and bpNichol. What do you think of the arguments for or against, or do you see the whole question as irrelevant?

DAN: I think it's pretty much irrelevant. I doubt we would do it at this point, but only because there are too many other poets we want to work with instead.

11– How do you see The Catenary Press evolving?

ROB: We set out wanting to publish the best long poems and sequences we could find, and I think we've succeeded in doing so. We have talked about possibly anthologizing these first seven chapbooks into one anthology, which I think could function as a significant marker of this rich moment in contemporary poetry.

12– What, as a publisher, are you most proud of accomplishing? What do you think people have overlooked about your publications? What is your biggest frustration?

DAN: If this poetry finds a readership it wouldn't have otherwise and we've made a solid, beautiful vessel for it, then we've done our job. Rob has already sort of mentioned this, but I like that we've become for really ambitious lyric poetry in particular, poetry that sometimes gets overlooked elsewhere because it's "difficult," but we're not the only press doing that. Anything else that happens comes from the poets. And like just about everyone and everything else right now, we're working with a tight budget, so no gold-leaf editions for us, sadly, not right now, though there's always the internet.
Poppick also comments on the forthcoming Notley book:
DAN: It's difficult to talk about the work of a poet who abjures idol worship as fiercely and gracefully as Alice Notley, but in the spirit of answering the question without bullshitting around I think she's one of the great American writers of the last fifty years, even as she works from abroad. She's inimitable—as poets, all we can do with her influence is walk through the door she's kicked open. Secret I D speaks honestly to this moment of unprecedented surveillance and all of its ontological and spiritual quandaries while tinkering the English language into new slang so that maybe we can actually talk to one another from inside the panopticon. In a sense it's a new cold war poetry in which the poet is a spy for and of everything, a spy inside relation itself, even "a spy in the afterlife." At one point in a poem called "Tell Me the Language," she claims "I write for those who don't read my poems." This seems earnest to me, and it speaks to what one might hope for in really ambitious art. Book by book, sequence by sequence, poem by poem, I think Alice's corpus radicalizes the self and whatever reality it touches with kindness and violence in equal measure. In this sense she has been writing one book her whole career, and Secret I D is the next word in it.
Read it all here. At top: Jennifer Moxley's Foyer States, with a gorgeous cover from Rawaan Alkhatib.