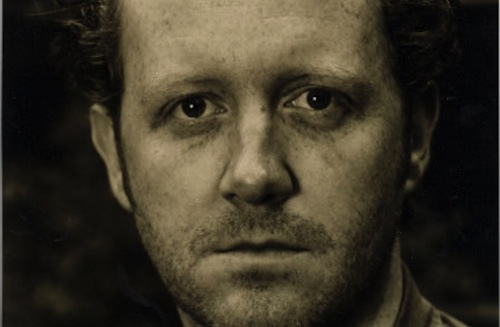 NPR and The Guardian both report that "champion of spirit and self" Michael Symmons Roberts has won this year's UK Forward Prize for best book of poetry, worth £10,000 (about $16,000), for his collection Drysalter (Jonathan Cape, a Vintage imprint). The book comprises 150 "metaphysical" poems, each with 15 lines. The win comes after a bit of controversy following another poet's resignation from the Forward shortlist. More from The Guardian:
Michael Symmons Roberts was praised by Jeanette Winterson, the chair of judges, for the ambition of Drysalter. (The title is a play on words: it refers to the psalter, but also to the 18th-century word for a dealer in chemicals, salts and dyes.)

Of Drysalter's spirituality – what the Guardian's Adam Newey called "the urge to find the immanent in the ordinary material world" – Winterson said: "Whether or not you are of faith, most of us are interested in the idea of the soul: a life that has an inside and an outside." She added: "Religion is a touchy subject, so often an area of pain and dissent"; but in Drysalter, it had been turned to good purpose.

Along with Glyn Maxwell's collection Pluto, which plays with the language of dating websites, Drysalter was always the frontrunner in a shortlist that included Jacob Polley and Rebecca Goss. This year's Forward prizes have been controversial: one of the contenders for the prize for best single poem, CJ Allen, withdrew after it was revealed that he had plagiarised some of his earlier works.

Winterson said she believed it had been a mistake for him to withdraw because the work was "a strong poem, whatever may have gone on in other places and at other times". She added: "I'm really sorry about it, because it would have been a strong contender. I would have liked to have heard him read that poem tonight."

The winner of the £1,000 prize – who did read his poem at the award ceremony, at the Southbank Centre in London – was Nick MacKinnon, for The Metric System, about the idea of attempting to weigh something weightless. "Tackling what can't be quantified is what poetry is good at," said Winterson, "and sums up everything that poetry is trying to do."

The £5,000 prize for the best first collection was won by Emily Berry for Dear Boy. Berry, Winterson said, "has her ear to the ground of the beat of modern life, but also has a wider sense of the historical". The book would bring people to poetry, she said: "She has a voice that people will recognise but will also challenge them."

Winterson's fellow judges were the poets Paul Farley and Sheenagh Pugh, the actor Samuel West and the journalist David Mills. "There was no shoddy behaviour and no fights," she said.
Further reading: They've published "Through a Glass Darkly" and we have A/V of "Mapping the Genome." Congrats to Roberts!