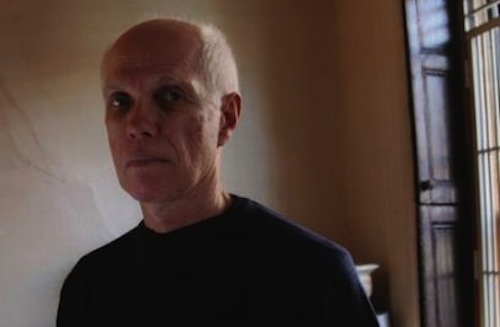 The Huffington Post smartly got poet, novelist, and former Harriet editor Travis Nichols to talk with national treasure Ron Padgett! Padgett's Collected Poems will be out in November from Coffee House Press; the book gathers material written over the past fifty years. "I return to Padgett's poetry again and again when I need inspiration, insight, or simply a shot of sanity," writes Nichols. "I was lucky enough to email back and forth with Padgett to glean some insights into his writing process, how to be a man, Red Skelton, and more." From their conversation:
In your great long poem "Cufflinks" your speaker describes himself as a minor poet. Does the Ron Padgett speaking in these poems still see himself that way now that we have this historic collection in front of us? And is there any advantage to a poet keeping himself "minor"?

There is an advantage in a poet's not even thinking in these terms, since wondering if one is major or minor is usually just a distraction. If you match yourself up against Shakespeare, guess what? You lose. It's not productive. Better to focus on the poem you're writing, do your work, and leave it at that. (By the way, the speaker in my poems isn't always "Ron Padgett.")

Was it difficult to continue thinking this way when you're working on collecting your work into a publication like this, and did it influence any of the poems you were writing at the same time?

My aim in assembling these poems was to pick ones that I still like. Doing so had no influence on the poems I was writing at the time, simply because putting the book together made me stop writing. It's certainly an honor to be asked to assemble such a volume, but I found it also somewhat depressing, as if I were erecting my own tombstone. I think I was taking myself far too seriously.

Now that we're a safe distance from the 20th century, do you have a perspective on what role the New York School playing in the history of American poetry?

I don't think of the distance as safe at all, but everyone says that the New York School poets, some more than others, have had a strong influence.

I've always enjoyed your collaborative poems. Do you have any desire to write poems that way now?

These days I collaborate mainly with myself, but two years ago I wrote some poems with the Chinese poet Yu Jian, who is a friend of mine. I wrote in English, he in Mandarin. Neither of us understands the other's language. It was exhilarating, and the poems turned out to have amazing continuity.

You've translated some of the most strident Modernists of French poetry, from Blaise Cendrars to Pierre Reverdy, and yet your own poems find a home in what could be described as the least Modernist place in America, Prairie Home Companion. Is there a tension there, or am I asking a small-minded question? Or both!

Actually Reverdy is mostly a very quiet poet who used simple language. My poems have been on Writer's Almanac and I once performed on Prairie Home Companion because Garrison Keillor has liked one type of my work enough to invite me, which I appreciate a lot. But there's also a wilder, more disjunctive, and crazier side to my work, which probably wouldn't go over well on NPR.
Read the entire interview here. Can't wait for the book!