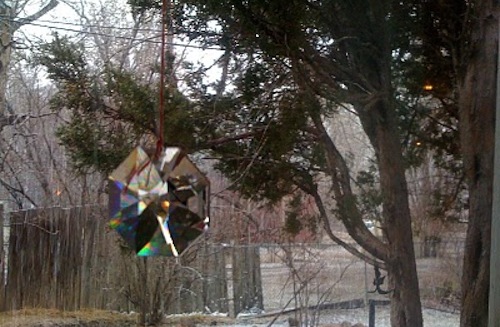 You have until October 22 to put your tender voting hand toward Mountain Fold Books, a proposed small-press and poetry bookshop and event space in Colorado Springs! The project, founded by artists Marina Eckler, Jonathan Fey, and Jamie Fox, is one of five finalists up for a $10,000 Ingenuity Grant from the Pikes Peak Community Foundation. The grant will help Mountain Fold Books pay the rent, buy inventory and secure additional funding. Our 2c: This would be so great for that neck of the mountains, already home to New Lights Press, The Press at Colorado College, and the Say Hello to Your Last Poem reading series. More info from Eckler:
What is your big idea?

We seek to provide local public access to a collection of innovative and unique books of poetry, fiction, artists' monographs, and arts-related periodicals as yet unavailable in the community, through an independent reading room/bookstore/cafe. The reading room will be a physical space for the physical act of reading, and a forum for conversations between readers, between writers, and between readers and writers. We hope, ultimately, to bring a world-class collection of small press books of poetry, fiction, and art to a wide and growing community of thoughtful readers and writers throughout the Pikes Peak region.

How will your idea improve the quality of life in the Pikes Peak Region?

An independent reading room/bookstore/cafe will supplement and collaborate with existing local art, literacy, and literary institutions in order to provide a gathering place for literary and arts culture in the wake of mass bookstore closures throughout the city (especially Chinook). As even the box store book retailers have become overwhelmed by online retailers, we find there is a new vacuum for small, independent booksellers again. The reading room will become a home for poetry readings, literary events, and arts events. We seek to foster and expand this community, reaching both current and new readers of innovative and beautiful books and viewers of contemporary art.

What excites you most about the impact this idea will have?

Many things excite us about this project. We see the physical immediacy of the book as unique, especially as the book has given way to other forms of entertainment; it occupies space no other media currently does. You touch it, hold it in your hands, manipulate its pages. It passes from reader to reader. We find this to be altogether exceptional. The potential impact of a community in reading, of individuals cultivating more thoughtful engagement with the world around them through text and art, can yield a cultural redefinition and renewal for the region. In this vein, we feel this project also has the opportunity to provide public access to works by writers and artists from groups which have historically been underrepresented. This is perhaps the most ingenious element of the project; the act of reading is one that builds an avenue by which voices come into contact with each other. We see Colorado Springs as an emerging destination for books of poetry and artists' books converging with a growing trend of American poets locating in the Front Range. This project will attract and foster that community in Colorado Springs. Furthermore, we anticipate this project to be fully in consort with current local trajectories that appeal to an engaged audience, readers of diverse backgrounds and ages.
You can also support Mountain Fold Books by visiting their Facebook page. Good luck good luck!!